The Celtics have been looking anemic at times this season. Between allowing early leads to slip and going on a six-game losing streak, Boston's boys have appeared to be a little under the weather for a while now. However, mid-way through Sunday's double overtime win over the Miami Heat, the Celtics' condition got even worse: Point Guard Rajon Rondo is done for the season.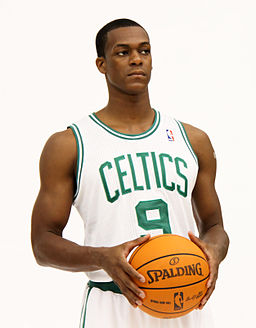 Rondo was a late scratch on the afternoon game, due to what was originally thought to be a hyperextended knee. The all-star guard attempted to warm-up, but the injury proved too serious. What followed was an MRI confirming the worst possible situation — an ACL tear. The news disseminated throughout the second half of the game, and like just like that, Rondo's season was over.
Prior to his injury, Rondo had be developing into a leader on the team, becoming a true part of the Big Three the squad has established due to his high assist numbers. At 11.1 apg, he has led the NBA so far this season. His play has been efficient as well, turning the ball over only 3.9 times a game and giving the 21-23 Celtics the glimmer of hope they desperately needed.
With Rondo in the line-up, the team was an eighth seed for the play-offs. Without him, Boston will have to go back to the drawing board to make sure they can keep their spot. The guard rotation was already in questionable condition, thanks to both the up-and-down play of guards Courtney Lee and Jason Terry as well as Avery Bradley's recent return from a layoff that kept him out until the start of 2013. Although Bradley's return is a positive due to the 21-year-old's stout defensive play, he still needs time to catch back up.
At this point, it's hard to see the Celtics getting healthy enough in time for a playoff run without some sort of miracle. Rondo was the impetus that kept everyone breathing at times. Without him, the team is in a hospital bed over in Mass. General.