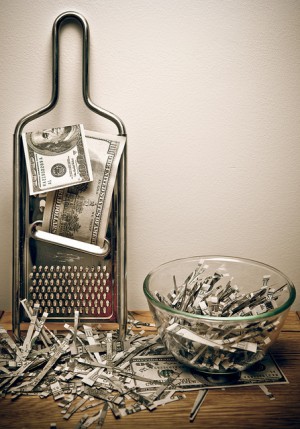 Next May, after four unbelievably quick and invigorating years at BU, I will be graduating. That thought in itself is frightening, before I even take into account that after my undergraduate career is over, I will be expected to thrust myself into the thick of modern society and either continue my education or have a job immediately upon graduating.
But what happens if neither of those things occur? What happens if I don't conform to societal standards and pursue my ultimate passion right after graduation?
Many people find a simple solution: moving back in with their parents. It might be because they do not have a plan following college. More likely than not it's because in our current economy, they cannot afford to support themselves immediately following college either while just beginning to work or during graduate studies. I will be included in this last category.
Personally, as a young adult, the thought of having to permanently move back in with my parents until I am able to make it on my own is a debilitating one. It creates a mindset that all the independence I have tried to achieve throughout being (many times away) at college for four years, was all for naught.
Social psychologist Susan Newman, PhD, has done immense research on this "back to the nest" phenomenon involving young adults either opting to or being forced to move back home because of the recession. She carries a much more optimistic view, however, of this situation compared to most.
In one of her many published articles on the Psychology Today website, she questions whether moving back in with one's parents is "stunted development or opportunity." Newman provides a very telling background of this phenomenon, accounting for the fact that this negative attitude towards young adults moving back home may stem from the fact that the number of young adults living at home hasn't been this high since the Great Depression, or that in the 1960s, for example, living at home in one's early twenties was seen as "unthinkable".
Luckily, Newman's social psychology background specifically helps her focus on issues that affect family life, allowing her to add a modern day perspective to this situation. She says that instead of young adults being afraid to take a step back and return to our roots, they should embrace it as an opportunity for both family and financial growth. Returning home lets them reassume their child-parent relationship with a new twist: instead, now they will be able to see their parents as people, not just as parents, and their parents will be able to view them as growing adults. As for finances, Newman stresses that clearly living at home saves money in such tough times, but it also allows recent grads to focus their spending money on consumer goods, aiding the economy in unsure times like these.
So how can we BU students benefit from this knowledge? Instead of being afraid to potentially move back home following graduation, we can look at it as a way to retreat from the busy city life (or perhaps go back to our home city), and have a place where we can focus on future finances and pursuits.
As a BU student, I won't have to worry about paying rent… just student loans.