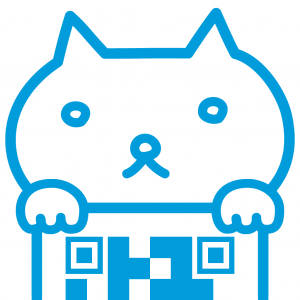 We've seen the rise of "verbing" nouns in our era of massive technological growth. Society commonly accepts terms such as "Googling" or "friending" when referring to the massive websites Google and Facebook–but are we ready for one more?
In comes Phewtick (and the action of "phewticking"), a new social media phenomenon that launched in Asia in July 2012 and has spread solely by word of mouth to American college campuses–BU included.
Phewtick is a smartphone application based out of a Japanese company that seeks to record "meet-ups" between users with a point accumulation incentive.
Those accumulated points, then, are converted into real-life, monetary value.
That's right–the more you use Phewtick, the more money you earn.
The app, downloadable for iOS and Android devices, syncs to a user's Facebook account and generates a personalized QR code that others can scan in order to accumulate points. When a user reaches 30,000 points, or about $24, they can "cash out" their earnings through PayPal or even donate their earnings to the Red Cross or UNICEF.
According to Phewtick, there are 1.1 million users worldwide, and about 150,000 of those users are in the U.S. The backbone of the base is college students, like Em Nguyen (COM '15).
Nguyen, whose friend downloaded the app on her phone about a month ago, was drawn to Phewtick by the opportunity to earn money. However, she says she uses the app less frequently now than before due to the small amount of points she earns each time she "meets up" with a friend.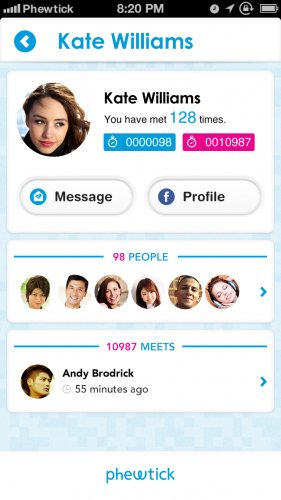 Phewtick distributes point amounts randomly–in one meet-up, users can earn only 57 points, while in another, they might earn 342. The app also only allows one meet-up between the same two friends every one hour. With 10 points calculating to a little more than one cent of a US dollar, cashing out seems out of reach, prompting little urgency from Nguyen to keep using Phewtick.
"I'm not exactly concerned," said Nguyen, who has earned about $12 so far. "It's a little hard to believe [Phewtick] would give [away] free money, so I'm just going to see how it goes…I didn't even download [the app] myself, but now that I have it and [my friends do as well,] I just allow everyone to scan the code if they feel the need to, and racking up the points is fine too."
So where does Phewtick get the money to distribute to their users? On their website's FAQs, the company claims they are currently earning revenue from advertising (users can earn "meet-up tickets" by downloading and running free apps) and are "engaged in the procurement of necessary funds from Japanese investors."
According to SGE, an online publisher focused on the Southeast Asian startup scene, Phewtick CEO and co-founder Kazuhiro Naya says that these undisclosed, "celebrity" investors have raised $10 million for the startup since 2007.
"In the future, we plan to build a new local advertising business model that we intend to monetize," the company continues on their website.
Phewtick seeks to draw on their collected data to meet user and venue needs by "capturing the local advertising markets around the world." The startup's advertising model plays on getting businesses in an area to display a QR code for Phewtick users to scan and earn points, while recommending those businesses (say, a restaurant) to a group of friends "meeting-up" in the area on the app.
"[This] means that users will visit local venues with strong incentive and purchase some goods there," the Phewtick creators explained in an email to The Quad. "We believe this model is very beneficial to local venues."
For now, however, there appear to be concerns about Phewtick's transparency.
Tuan Vu (SMG '16) uses Phewtick frequently among his friends, and says that there are concerns about the startup's legitimacy. Rumor has it, says Vu, is that Phewtick's "celebrity" investors are really the Yakuza, Japan's mafia.
Nevertheless, Vu sees the app as a great idea with a good business plan–the Yakuza rumors aren't even of his concern when using the app.
"I'm making money. It doesn't matter," said Vu. "The Yakuza is not even a mafia–it's a group of boys hanging out. It's like a fraternity."
Nguyen believes that the startup really is a networking app and not a scam because it is so widely known, though she still questions the legitimacy of the process.
"The fact that they would just give [away] money seems uncanny, but I'll just see what happens," Nguyen said.
For now, Phewtick continues to grow since reaching U.S. soil in December without having to place a single advertisement. The SGE author writes, "I can't wait to see how Phewtick can be used to draw flash mobs to, say, a bubble tea shop, concert, or a fashion boutique. Given the virality of social media, there's a chance that such marketing campaigns can really swell up and generate a lot of buzz."
Well past a million users worldwide, Phewtick hopes to reach 4 million users by the end of 2013 before launching its advertising business model.
Phewtick is available (for free) at both the App Store and on Google Play. Have your own complaints or concerns about the app? Comment and join the discussion!