Several members of the BU community gathered in the GSU Ballroom on Thursday evening for a vigil in remembrance of Anthony Barksdale II (ENG '16), who passed away early Saturday morning.
Brother Larry Whitney, University Chaplain for Community Life and Reverend Dr. Robert Allan Hill, March Chapel Dean led the vigil for a "funny and energetic" Amherst, N.H. freshman who was well-liked and respected.
Towers Residence Hall Director Vaishakhi Desai recalled Barksdale from multiple instances, such as the beginning of the year when he first arrived in the dormitory residence, wheeling in his right-of-passage yellow cart with all of his belongings, extremely excited to be at college. Another time, Desai recalled Barksdale kindly approaching her in her office to help support a floor mate who had his speakers taken away–-an attribute she considered part of Barksdale's demeanor–-as always looking out for others.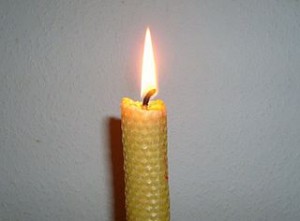 Barksdale's roommate, Luis Enrique Badillo (SMG '16), also spoke to the gathered students and faculty, and said that "Tony would not want [his friends] to be sad," but rather to remember the good times shared and to celebrate his life. Badillo called Barksdale his "humble" friend, roommate, and brother, from whom he learned so much in such a short amount of time.
Barksdale was pronounced dead at St. Elizabeth's Medical Center in Brighton Saturday after attending an off-campus Sigma Alpha Mu (SAM) party at 22 Wadsworth St. in Allston.
The BU chapter of SAM, which Barksdale had recently became a member of, has been suspended by both its national chapter and BU for holding the unregistered event where Dean of Students Kenneth Elmore indicated there were "reports of underage drinking and severe intoxication." The party was a meet and greet for newly initiated fraternity members, involving 41 current members and 6 new members of the chapter, according to BU Today.
University spokesman Colin Riley said Barksdale's death a terrible tragedy that "breaks your heart."
In a letter to the BU community, President Robert Brown wrote: "The thoughts and prayers of all of us go out to the family and friends who are experiencing this heartbreaking loss."
Riley also stressed that Barksdale's death and the SAM suspension are both under investigation and the full circumstances of the weekend's incidents are not readily available.
However, after having multiple discussions with Greek community leadership on the responsible use of alcohol, the university commented in regards to the reported violations at the party.
"From what we do know, it's very disappointing," Riley said.
Anthony Barksdale's wake will be held on Friday, followed by a Saturday morning memorial service. The University will provide bus transportation for students to attend the memorial service. Sign up here.