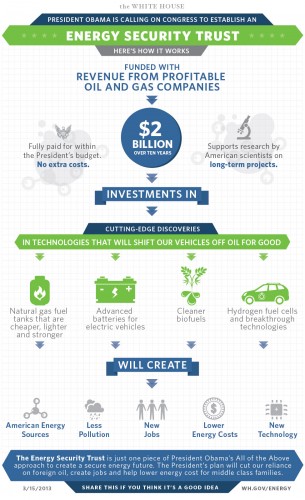 Last Friday, the president unveiled his plan for an Energy Security Trust that uses profits from federal oil and gas drilling to put $2 billion over 10 years toward research into alternative fuel sources. The plan expanded on a call in his State of the Union address for Congress to establish a Trust, which gave some hope that he plans to do more about energy and environmental issues in his second term.
If the plan is successful, it would be one of few significant pieces of energy legislation, carrying with it the hope of future energy and environmental government action.
But for all its potential, it has a tough road set out for it, and since the president first announced the plan at Argonne National Laboratories in Illinois, it has been scrutinized by experts in the energy field. They question the idea that current oil and natural gas drilling projects can provide the $2 billion for which the plan calls.
Invoking the pain of spiking gas prices, the president said the plan would focus on researching more advanced batteries and biofuels to help wean Americans off oil and natural gas. The president has boasted these advances would be made "without adding a dime to our deficit."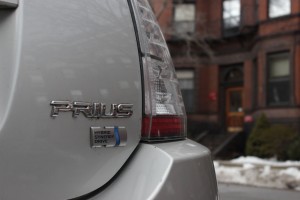 However, Jesse Jenkins is a researcher and graduate student at MIT who writes for The Energy Collective, and he doubts this statement. While he welcomes the president's proposal, he is concerned it won't come to fruition, in part because he thinks saying it doesn't add to the deficit is misleading.
"The proposal as it currently stands…will not produce any new federal revenues, at least as far as the Congressional Budget Office (CBO) is concerned," he writes. He explains that because the president only wants to use profits from current oil and natural gas sources without opening up new drilling projects, the Congressional Budget Office actually counts the use of those funds as deficit enhancing.
This piece of the plan has been picked apart by others, too. On Wednesday, Politico published an article about it under the headline "Energy Security Trust faces big sticking point." The concern lies in the origin of the plan.
The president got the idea from a nonpartisan group of retired military officials and business executives called SAFE (Securing America's Future Energy). In their proposal, SAFE calls for the use of revenue from expanded oil and gas drilling, to which the White House is strictly opposed.
A similar proposal has been championed by Representative Devin Nunes (R-CA) and was featured in Senator Lisa Murkowski's (R-AL) Energy 20/20 plan. Sen. Murkowski's original proposal also called for expanded drilling in the Arctic National Wildlife Refuge, which White House energy adviser Heather Zichal has since declared "off the table."
So even though the White House boasts the plan is bipartisan, without a clear alternative source of revenue to expanded drilling, Jenkins, Politico and others have their concerns about how successful it will be.
Mark Muro of the Brookings Institution said the plan represented "a significant bid to test the potential for advancing energy policy." It could be an example of Democrats and Republicans in Congress coming together to finally address the nation's energy issues. Or, it could be another blip on the radar of political parties not being willing to compromise.
Either way, it's worth keeping an eye on.
For a quick version of Obama's speech about the trust, check out this video.