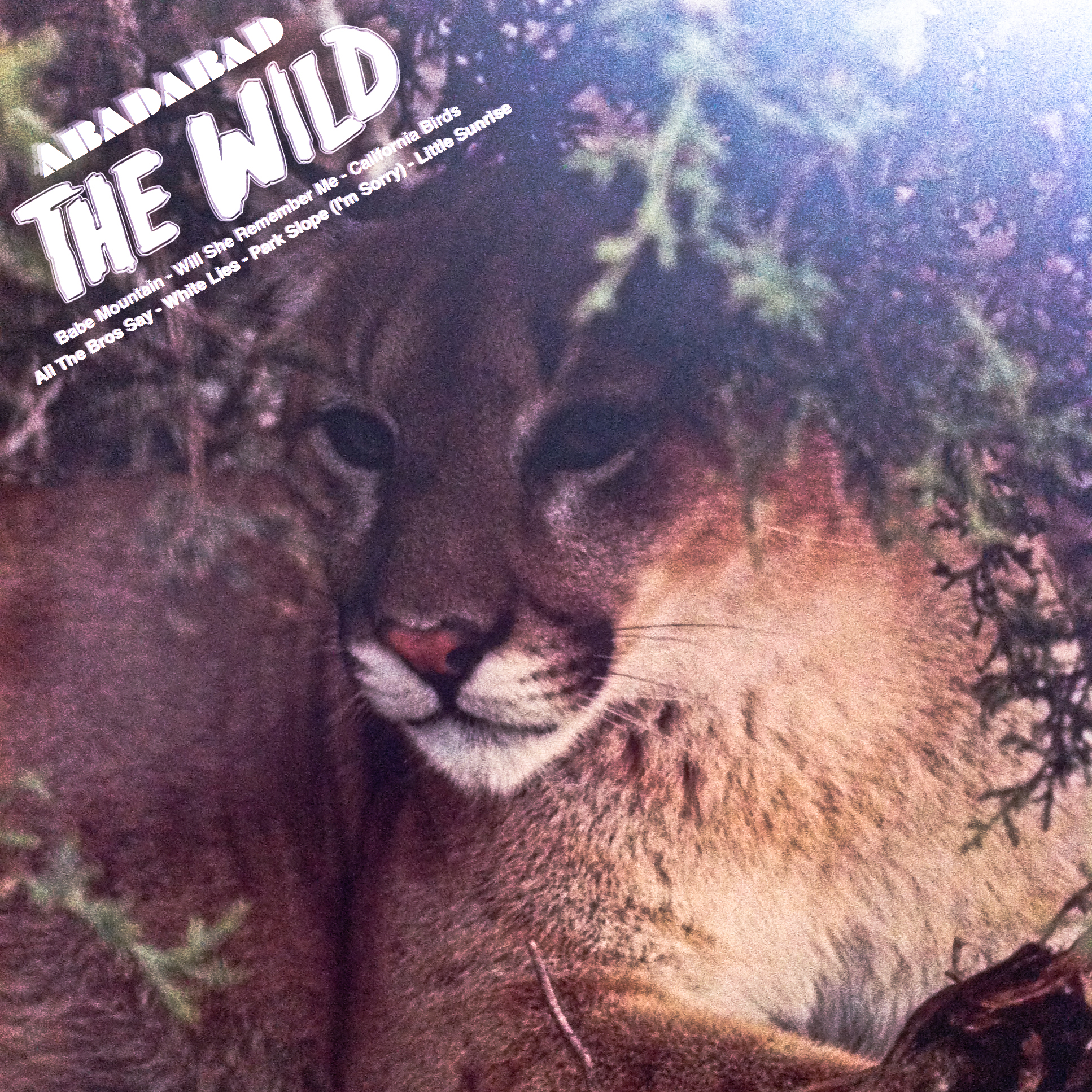 These days, it's harder to find music with integrity — especially since irony's takeover. A lot of artists subscribe to superficial "brands." Rather than the actual music, they are more focused on the surface or having a cool outfit. Looking hipster has become an art form in and of itself, and trust me, in addition to quirky accessories, hipsterdom comes with a soundtrack.
This isn't the case, though, with Allston-based ABADABAD — a five-piece that goes deeper than appearances. In September 2012, the band released The Wild EP on Bandcamp, and has continued to record and play local shows, bringing the smooth ease of a West Coast, 60s rock vibe to Boston.
I recently had the opportunity to chat with Knoxville-bred Jeremy Lee Given, lead vocalist and rhythm guitarist for ABADABAD. Given has built quite the solo career, as well, with the 2010 release of Old Flames and a few singles, including a cover of Sugar Ray's "Someday." While his solo stuff definitely shows country roots, Given has stayed loyal to a sort of dreamy, bedroom rock sound that carries over in ABADABAD.
Through back and forth emails, and a few last minute text messages, Given gave some insight into the band's past, what's been up recently, and what's in store for the future…and shared a pretty rad story of the New York subway.
—
The Quad: So who exactly is ABADABAD?
JLG: ABADABAD is Adam Taylor Young and Tim Batchelor on Lead Guitars, Welly Netto on Bass, Josh Northcutt on Drums, and myself, Jeremy Lee Given on Rhythm Guitar and Vocals.
Q: What is the story behind the band?
 JLG: The band came together naturally from a group of close friends that all met at Berklee. Tim and I have been playing together since '08, and I met the rest of the band while playing in the Adam-fronted rock band, Rodeo Church. We all have our own respective solo projects, and I encourage any fan of the band to do their homework and find all of them. It really gives some explanation to the alchemy of our live sound and of our forthcoming recordings.
Q: How would you characterize your sound/genre? As a solo artist, and with ABADABAD.
JLG: I'd say that both ABADABAD and my solo project have a similar goal when it comes to the sound. We love classic rock and pop bands from the 60s and 70s and we try our hardest to replicate the traditions of live performance and recording solid LPs. We feel confident that we have the former and are hard at work on creating the latter this summer.
Q: How would you describe your songwriting process?
JLG: The songs from the EP were written by me in a similar fashion to the songs on Old Flames. Our new material is constructed and written in band practice and is arguably our best set of songs since the formation of the band. It's hard to write songs with four other strong songwriters, but our patience and dedication has put us in a really good place as of late.
Q: What have you been working on recently? As a solo artist, or with ABADABAD.
JLG: My focus has been primarily ABADABAD when it comes to my day-to-day rituals for inspiration. We recently traveled to Brooklyn to track a song in Converse's beautiful Rubber Tracks. It was awesome to work with Jason Finkel there, who blogged about our first single, "Park Slope." We've been doing further work on that song, along with another, with our new friend Ian Doerr. Ian's a fantastic producer and engineer; it's remarkable to me that we've been in such close proximity to him and not crossed paths by now.
Q: What sort of touring have you done? Is touring a priority? A goal?
JLG: We haven't toured yet. It makes sense to me, in my head, because I feel like you need to release an album before you tour. The Wild is simple and concise, so it feels natural to play those songs around town for a while. Our new stuff is really going to broaden our horizons, and I feel like it'll be something worth traveling for. Touring will always be secondary to making records for me. I am where I am right now because I want to make records. I think the whole band feels that way.
Q: What's in the mix for the future? Upcoming shows? More solo work? 
JLG: I've touched on this quite a bit already, but this summer is going to be all about piecing the LP together. We have two shows coming up soon. One of them is a benefit for the One Fund foundation for the Marathon tragedy on April 30th at Great Scott, and our next one is going to be on May 28th at O'Brien's with DRGN KING from Philadelphia. The O'Brien's gig is going to be a release party for the two songs we are finishing up here in the next few weeks. I haven't really stamped out anything serious to follow up Old Flames. I've been working on a lot of different styles and collaborations, but nothing has felt quite right yet. I know that it's going to be way different than anything I've put out before, but that's all I know now for now.
Q: How does being in a band influence being a solo artist and vice versa?
JLG: Being around Welly, Josh, Tim, and Adam is about all the influence I can handle. It's amazing how your own personal standards and goals for writing and creating are constantly being raised by your peers. Our Brooklyn-via-Boston friends, Pajama People, are on the edge of releasing an incredibly crafted full length, and listening to that album has really influenced me and motivated me to follow suit. My first release was solo, but I've always wanted to be in a band. It feels good to have a bunch of people that you trust pushing you and offering the right sorts of criticism in the writing environment.
Q: On a final note, off the top of your head, do you have a specific music-related memory that really stands out to you?
JLG: We were all in the subway getting ready to catch an L train. I can't remember if it was to Manhattan to stay with Kendall (love you, Kendall), or if we were heading back to Brooklyn to stay with any one of a giant cast of characters we know over there. The lack of details that I can recall is a product of our collective exhaustion, but is also because of a specific occurrence that happened when we were standing there. Somewhere off in the tunnel, a lone saxophone player was playing this beautiful tune that was reverberating and echoing along the walls before it came to us. We were all chatting for a moment and then we all paused to just close our eyes and listen. I'll never forget the humanity and epic realness of that moment in time. Then the L rumbled in and carried us away.