Boston University has a reputation of being an "expensive school," along with other universities in its class like New York University, George Washington University, University of Southern California and Northeastern University.
They are big schools known for their academics and research and are located in expensive cities.
BU's $1.5 billion donor-funded endowment is not nearly enough to provide full tuition to the huge undergraduate student population. While BU does not meet 100 percent of demonstrated need, it continues to increase economic diversity and financial aid every year.
"Boston University provides more than $200 million in institutional funds for financial assistance, and some 52 percent of BU students receive need-based financial aid," said Colin Riley, BU spokesman. "Of that group, nearly 16 percent are Pell grant recipients."
The school's endowment strongly depends on tuition, but a huge portion of the tuition is allocated to financial aid, said Riley.
To attract students who can afford full-tuition, institutions of higher education need to create an image of "prestige."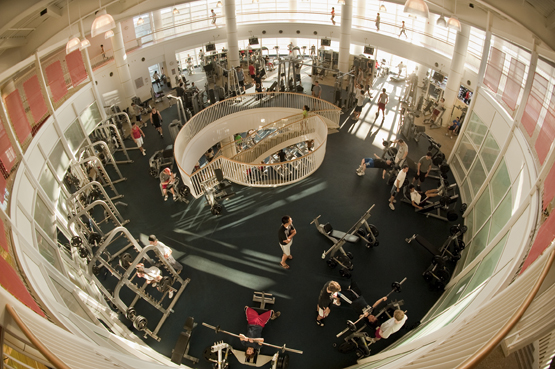 These universities focus on creating "elaborate venues for dining, wellness, and play," as mentioned in a recent Boston Globe article.
"It is this idea, that more equals better – that more amenities, more administrators, and a higher price tag in some way indicate quality – that lies at the secret heart of stratospheric tuition and student debt," said Peter Mendel, in the Globe article.
People buy valuable things for the feeling of being valuable, Kevin Carey from the New York Times said in an article on how to raise a university's profile. Universities spend more money making themselves look wealthy to attract elite students of affluent parents.
The money that comes from donors affects the BU community by creating a distinction between wealthy and less wealthy students.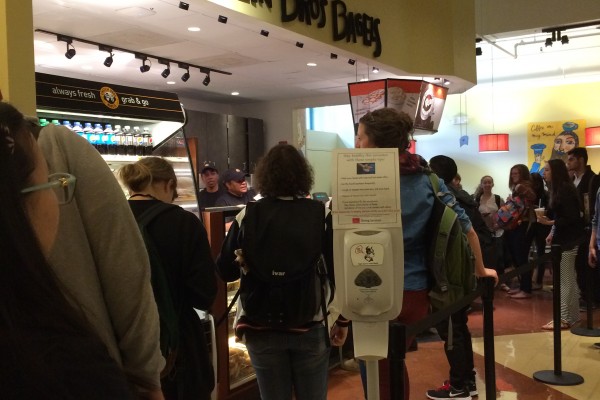 Even with additional amenities on the BU campus, like fancy dining halls, chain-brand cafés and a state-of-the-art fitness center, that all students have access to, not all students can afford the luxury of living in Stuvi 2 apartments, which begin at $15,790.
The amenity is no longer a luxury but a privilege for students.
"What needs to happen is more understanding on both sides, and I also think it's a learning experience for students willing to open up and be honest," said Pedro Falci, Assistant Director at the Howard Thurman Center. "I know sometimes it takes a while to form a relationship of that comfort and trust. So many students are trying to get connected, trying to fit in that they feel pressured to do something they can't do financially."
Gabriella Vasequez (SAR '16), who was part of Greek life her first two years at college, said she was frustrated that she had to spend over $300 to be part of a sorority.
"There needs to be more of a bridging of that gap [between low-income and high-income students]," said Vasquez. "It's mostly white women because most people who come from lower backgrounds are like, Hispanic and African Americans, and they can't afford to be paying 300 plus a semester to be in a sorority."
However, Vasquez said she feels like there is a niche for everyone at BU.
"What's comforting is that a lot of my friends are in cultural clubs at BU, and it's reassuring that I'm not alone," she said.
Emilia Maceda-Johnson (CAS '16) said that BU sometimes reminds her of the strong "classist" society in Latin America.
"They stick to themselves because 'oh like we are the same, and it's a lot more convenient for us to hang out together,' as opposed to open up and enjoy … the diversity that you do have at school," she said.
Maceda-Johnson said it can be difficult for low-income students to take part in social activities that require money. She said there is "that uncomfortable talk" where a low-income student must explain why he or she can't participate in a costly activity.
Instead of complaining about spending a lot of money, Maceda-Johnson finds ways around the situation, such as talking to the waitress beforehand about splitting the bill.
Angelica Silvia (CAS '16), who grew up in a big Hispanic family and lived in a predominantly white neighborhood, said that it is not difficult to be reminded that she is "low-income."
"You have to take into consideration the people you hang out with, how much you can spend on books, and going to activities," Silvia said. "There is always something you have to constantly keep thinking about, whereas, other people don't have that problem."
However, Silvia said that she did not feel that being "low-income" was a barrier to succeeding; rather, she used her disadvantage as a motivation to do better.
"I was always surrounded by people who had more than me. So I never really consider that as stopping me from going there rather than something that could help motivate me in the future," she said.
Despite the cost, Gabriella Vasquez said she believes that a BU education is worth it.
"In the end of the day, there are so many people that aren't at BU, and I am. So I take advantage of it."