"I definitely visualize things when I make music," Jackson Stell said, describing the creative process behind his hit song "Aftergold." "I wanted to make something super epic, and I just think of this beautiful mountain range, this epic sunrise over the mountains or something, and I'm flying on a helicopter in brisk cold air and you're about to drop down and do some epic snowboarding."
Stell, a.k.a. Big Wild, released "Aftergold" this past April. He came to the Royale Night Club in Boston on Sunday, ending his tour as an opener for fellow producer Griz.
[soundcloud url="https://api.soundcloud.com/tracks/201881953″ params="auto_play=false&hide_related=false&show_comments=true&show_user=true&show_reposts=false&visual=true" width="50%" height="100″ iframe="true" /]
Promoting his profile as an up-and-coming producer, Stell, 25, has played at South by Southwest, Backwoods Festival, and has opened for renowned acts such as Gramatik and ODESZA all in the past year. According to Stell, he met ODESZA last fall when opening at shows in San Francisco and L.A. After hearing his work, the producing duo asked him to remix their track "Say My Name," and Stell soon gained notoriety; his remix of Sylvan Esso's "Hey Mami," also released last fall, earned Stell four million plays on SoundCloud, and just a few months later, "Aftergold" spread across the mainstream electric-music scene and now has 2.3 million plays.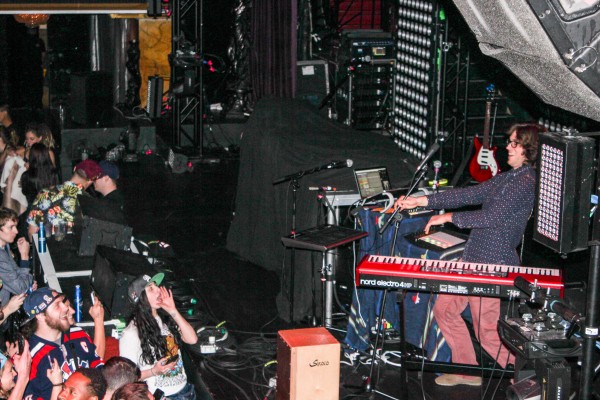 As a 13-year-old in Venice Beach, CA, Stell attempted to echo the styles of Timbaland and Lil Jon in his own sounds, trying to master "that super powerful crunk shit," as he put it. Stell grew up, however, and eventually sought to mold his own style, experimenting with different genres.
"I don't like to focus on just one style all the time," he said. "It's also my attempt to be somebody that can take these random influences and put them in a song. I'm always keeping an ear out for all different kinds of groups."
Stell began making rap beats that, compared to his new work, are spacey and simplistic. Even those sounds aren't cliche, however, as he admitted his work was more "left field" back then. Now, using applications such as FL Studio and Ableton, he aims for a more "orchestral" product, using brass and acoustic instruments.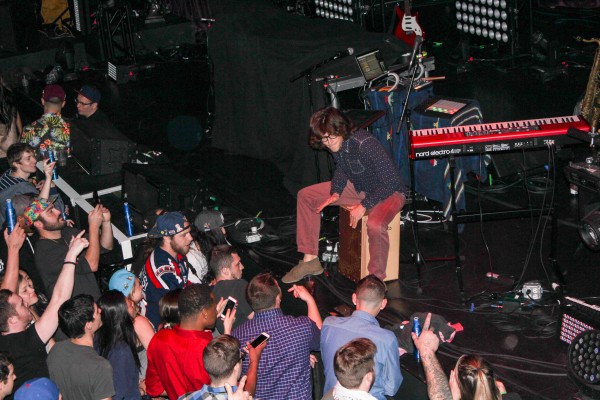 "I really like pulling influences from different places and seeing what happens," he said. "Sometimes it's a challenge because I've been asked to do remixes of songs that aren't necessarily my favorite, but it's always a challenge, 'How am I going to make this into something I like?'"
Having only toured as an opener thus far, Stell says he's planning a headliner tour for the upcoming year, hoping to garner an identity in the electric-music community.