Marijuana has dominated the news cycle over the past few months. With a vote to legalize recreational marijuana in Massachusetts coming up in November, state lawmakers have continued to come out against the ballot measure.
The proposed measure, supported by the Campaign to Regulate Marijuana Like Alcohol, would allow adults 21 and older to possess up to one ounce of marijuana in public, impose a 3.75 percent tax on retail marijuana sales, and establish a Cannabis Control Commission to regulate the new industry.
If the measure passes, Massachusetts would become the fifth state to legalize marijuana for recreational use, joining Colorado, Washington, Oregon and Alaska. As it stands, Massachusetts voters decriminalized possession of less than an ounce of pot in 2008 and four years later, approved marijuana for medical use.
State officials say despite the drug's current status, legalizing weed for recreational use would be a mistake.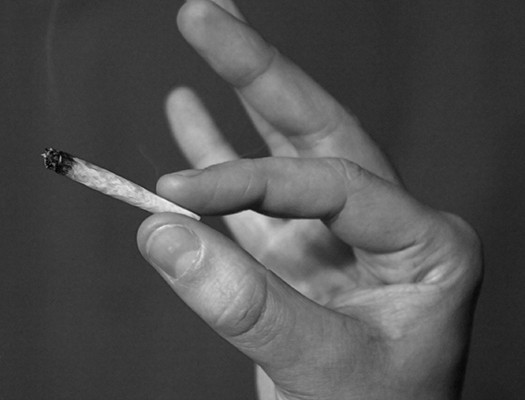 "Marijuana is a gateway drug to the problems of the opioid crisis that we're having today," said Hank Naughton (D-Clinton), Committee Chair on Public Safety and Homeland Security in a Statehouse briefing. "It's not just a business and it's not like a six pack of beer. There's a lot more to it."
In January, a group of eight senators traveled to Denver, where voters approved ballot questions to legalize the recreational use and sale of marijuana in 2012. Sen. Vinny deMacedo (R-Plymouth) said the visit left him skeptical.
"My biggest takeaway from Colorado when I went there…was 'what is the rush?'" deMacedo said. "There is a lot of baseline data that I think we as a commonwealth, as educated people should probably get before we go and jump into something like this."
Attorney General Maura Healey has also come out against the ballot initiative.
"I just say 'wait.' On the recreational marijuana, wait," Healey said during an interview on WGBH's Boston Public Radio last month. "Let's see how this continues to play out in these other states."
Jim Gerhardt, the Vice President of the Colorado Drug Investigators Association, came to the Statehouse in February to warn lawmakers of the dangers of legalization. Gerhardt said the advocacy groups had made promises they just couldn't keep.
"They said the cartels would be stopped dead in their tracks. The black market would go away. It would free up all our jails and they were doing us a favor, doing police a favor, by freeing up our valuable resources to go hunt down homicide suspects instead of marijuana suspects. They were wrong."
Gerhardt cited a 2015 Rocky Mountain High Intensity Drug Trafficking (HIDTA) Report saying that since voters passed the ballot measure, the state has seen an increase in marijuana-related school suspensions and expulsions, hospitalizations and vehicular fatalities.
The HIDTA study shows that in 2014, when retail marijuana businesses began operating, there was a 38 percent increase in the number of marijuana-related hospitalizations and marijuana-related traffic deaths increased 92 percent.
Gerhardt said that despite the overwhelmingly positive images sent out by legalization advocacy groups, the commercial marijuana business has had negative impacts on his state. He urged Massachusetts to do more research before following their lead.
Here at BU, researchers from the School of Public Health and School of Medicine published a study in June 2015 monitoring recreational marijuana use. The group observed individuals who only used the drug socially on weekends to see if their habits changed over a period of time.
The study, published in the Annals of Family Medicine, concludes that some primary care patients who report using marijuana only on the weekends eventually end up expanding their use into the work week.
The study's conclusion section states, "These findings suggest caution in accepting recreational drug use as reassuring, and the importance of following patients in whom drug use is identified."
Which basically means, there is more research to be done.
Despite the cautious pushback from legislators and researchers, Seth Blumenthal, who teaches a course in marijuana in American History at BU said he thinks the "gateway theory," of drugs has been disproven.
"It's a misleading argument for prohibition," Blumenthal said. "Generally we know that more drugs is a bad thing. The goal is to have less people on drugs. But history has shown that more restrictions isn't necessarily the way to achieve that."
Marijuana legalization advocacy groups, such as The Campaign to Regulate Marijuana like Alcohol (which supports the ballot initiative), take Blumenthal's argument one step farther.
According to research released last week by the marijuana data and investment firms ArcView Market Research and New Frontier, passing the ballot measure would bring in $1.1 billion by 2020.
The report says the money could come in through "canna-tourism" in the Northeast if neighboring states legalize as well.
While lawmakers bicker, researchers study and advocacy groups advertise, the final decision will be up to the voters in November.
Feature photo courtesy of Beverly Yuen Thompson via Flickr.