As media grapples with finding its sustainable choice of medium, there hasn't been a shortage of interesting journalistic endeavors. On Tuesday evening, Pop-Up Magazine performed at Wilbur Theatre in Downtown Boston a "live magazine performance," where reported stories were performed on stage, many by the writers themselves, and intertwined with audio clips, photos, animation, and live scores by a small ensemble.
"I think it's a more unique presentation of stories that I've seen," said James Hawrot, a member from the audience that night. "I really liked the way the story was told."
This was Pop-Up Magazine's first showing in Boston. Recently performing in Berkeley, Calif. and Los Angeles, the San Francisco-based outlet brings a new wave to the East Coast elite news outlet. In addition, they have a physical magazine called The California Sunday Magazine that is delivered with the Sunday edition of The San Francisco Chronicle and the Los Angeles Times.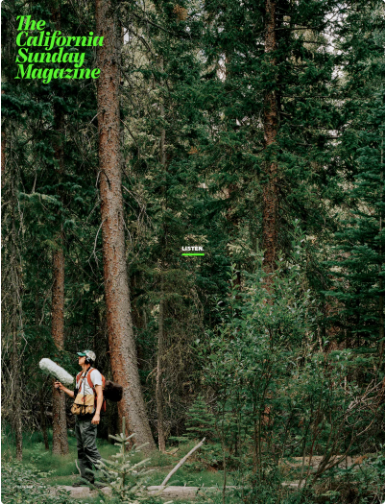 The concept of a magazine was not lost in the theatrical medium. Inside the playbill, a table of contents listed categories like business, music, technology and relationship as well as the story titles.
Unlike advertisements seen in media, the video ads played throughout the show were personalized and told a socially-conscious story: the Prius Prime commercial focused on technology leading to new energy-efficient advancements while the Impossible Burger, a vegan burger startup, described the process and the environmental impact of creating a delicious burger without the meat.
Like the contents of a glossy magazine, the performances began with the light, fun pieces before hitting the audience with the teary-eyed stories.
Some of the lighter and funnier stories included the first one presented by Stephanie Foo, a producer of This American's Life, who detailed an interview she had with a man who worked in customer service for a liquor company. Clips of his recorded phone conversations were interjected into the story. Callers ranged from stoners to middle-aged white women who took on a British accent to "sound classy," said Foo.
Reporter Lam Thuy Vo, who works for Buzzfeed's Open Lab, talked about the existence of a unicode consortium that decides which emojis will be coming to your keyboard. She told a story about how a former-reporter-turned-CEO Jenny 8. Lee proposed a dumpling emoji and pointed to a "dumpling misrepresentation."
"It's not easy. Every proposal must make a clear case of why we need this emoji," said Vo. "Jenny gathered statistics to see how many people [were] googling dumplings compared to hamburgers."
Despite the comedic relief, many of the stories resonated with audience members. The emoji story took a very inspirational turn, as a young Muslim girl reached out to Lee about creating a hijab emoji. Look out for the hijab and dumpling emoji sometime in fall 2017 – Lee was successful in her consortium as well as helping the girl refine hers.
Stories centered around race and identity, as well as millennial things like Chance the Rapper or sneaker heads. White those in the audience were mainly white and of an older cohort; many of the individuals on stage were young and of color.
"I didn't know what to expect. There was this profound social awareness and great sensitivity and responsibility," said Karen Howard, an older woman after the show.
Filmmaker and former San Francisco Chronicle's columnist Tim Hussin told the last story for the evening: Tim Blevins, a Juilliard-educated black man, was becoming big on Broadway before he recklessly threw his life away. He lost all contact with his family, became homeless and ended up in San Francisco, a high-priced city that's facing a huge problem with homelessness. In the background, a documentary depicted Blevins's life as a homeless man, and a short clip of him performing on Broadway appeared briefly. At the end of the video, Blevins said: "I fully expect my life to change. I expect my dreams to come true."
The show ended with Blevins making a guest appearance. Wearing a bright yellow outfit and a shiny hat, he walked on stage, and sang opera. Blevins's rich voice echoed throughout the theatre, sounding almost indistinguishable from his days on Broadway.
His endless optimism and tenacious pursuit of achieving his dreams are inspiring – along with the other stories performed that night such as the black man who expresses his identity with Nike sneakers to the young girl who got her proposal on a hijab emoji passed – which is what storytelling is meant to do.