Myles Standish Hall, a boat-shaped dormitory that sits in East Campus along Commonwealth Avenue, has a colorful history as a 1920s hotel that sets it apart from other BU dorms. It also has a bright future; Myles is currently undergoing a $130 million renovation project.
Myles Standish Hall was constructed in 1927 as a hotel and apartment building, according to a plaque installed in the building. The hotel was apparently "the place to be" in the 1920s and 30s, BU Today reported in 2009.
It was also reportedly a hub for underground shenanigans; speakeasies were located in Myles' basement during Prohibition, former Myles R.A. Daryl Healea told BU Today.  Unfortunately, the speakeasies are inaccessible to students today; don't plan on swinging by the cellar for some ragtime and firewater.
The building is named after Captain Myles Standish, an English military leader who accompanied the famous Pilgrims to the Plymouth settlement aboard the Mayflower.
In honor of the ship Standish took, the building is shaped like a ship, with a curved bow at its front. Other maritime references — like the wall decoration below — adorn the building: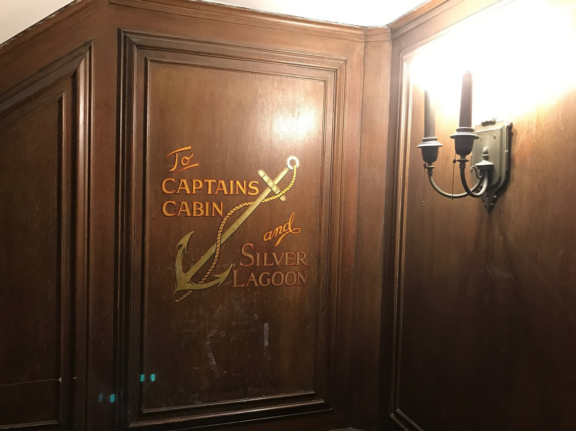 Myles is a good option for students looking for a killer view of Boston's Fenway area, according to former resident Dylan Ablan (COM 17).
"The other [advantage] is location- it's really easy to get to class and to the T," Ablan continued.
Still, the condition of the aging building seems to bring some drawbacks.
"The worst part about living in Myles is that sometimes it's pretty old, and sometimes it would be leaking or sometimes the heat would break," Ablan said. "There was also, like, a mouse problem."
Those disadvantages stand to be fixed as Myles undergoes renovation that will update the building's structural foundations, refurbish the bedrooms, and install AC, according to Boston University-run outlet BU Today.
So, if you're intrigued by the idea of living in what was once a hotel during the roaring 20s, Myles may be a suitable option. But if a modern living-space is a priority, it might be best to hold off until the renovation is complete in May 2018.