Happy Galentine's Day, lady friends!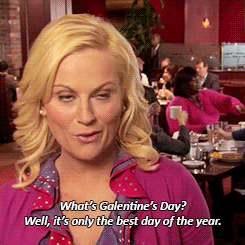 A strong, independent, and fiercely determined woman with an equally intense love for her friends and for waffles, "Parks and Recreation's" Leslie Knope is to credit for popularizing the idea of Galentine's Day, a pre-Valentine's Day holiday to showcase your love for your closest female friends. This Feb. 13, put ovaries before brovaries with some of these Galentine's Day ideas:
Have a dance party to some of your favorite feminist anthems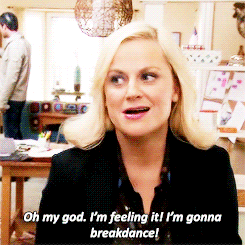 Whether jamming out alone or with your friends, an impromptu dance party is a perfect way to release some stress and is even better when they involve dancing along to strong songs by even stronger women. There's no better way to cheer on the power of girls than screaming "this one's for the girls!" (a la Martina McBride) at the top of your lungs or bouncing along to any and every P!nk song ever made. Often, music streaming platforms such as Spotify or Apple Music will feature collections of female musicians, but here are some ideas to get your own playlist started:
"Bad Girls" – M.I.A.
"Beautiful" – Christina Aguilera
"Born This Way" – Lady Gaga
"Confident" – Demi Lovato
"***Flawless" – Beyoncé
"F**kin' Perfect" – P!nk
"Man! I Feel Like a Woman!" – Shania Twain
"Most Girls" – Hailee Steinfeld
"New Rules" – Dua Lipa
"Nobody's Perfect" – Hannah Montana
"Sit Still, Look Pretty" – Daya
"Stronger" – Britney Spears
"The Greatest" – Sia
"This is Me" – Keala Settle
"Wild Things" – Alessia Cara
"Woman" – Kesha
Binge-watch TV shows and movies with a strong female lead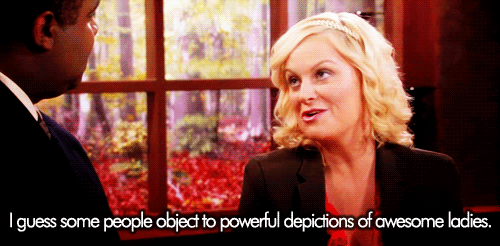 After you tire yourself out from a raging dance party, the logical next step is to collapse on the couch and watch hours and hours of strong women doing their thing on the big screen (or on your laptop if that's more your speed):
"10 Things I Hate About You"
"GLOW"
"Grace and Frankie"
"The Handmaid's Tale"
"Insecure"
"Legally Blonde"
"One Day at a Time"
"Orange Is the New Black"
"Parks and Recreation"
"Pitch Perfect"
"She's Gotta Have It"
"She's the Man"
"The Lizzie McGuire Movie"
"The Help"
"Veep"
"Wonder Woman"
 Schedule a Skype date with your long-distance BFF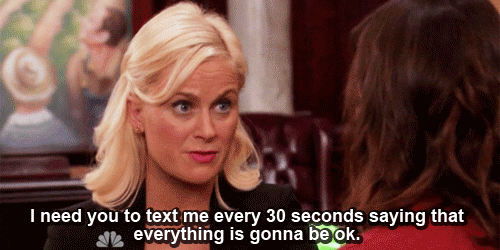 Galentine's Day isn't just for celebrating the female friends you see every day; it's also the perfect time to reconnect with old friends. For many people, childhood friendships played an integral role in shaping the person they are today. And despite our best efforts, the daily pressures of school, work, and life in general can make it difficult to stay in touch with friends that may not be constantly in reach. Luckily, today's technology can reduce some of the effort required to bridge that gap. Set aside an hour or two to Skype with your best friend from high school or that childhood friend you constantly tag in memes but haven't actually talked to in months. Catch up on their lives, let them know you're thinking of them, and strengthen female bonds that may have had a huge impact on you.
Channel your inner Leslie Knope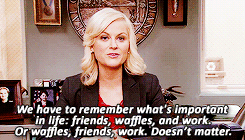 First of all, no day championed by Leslie Knope should be waffle-free. In all honestly, no holiday – regardless of the holiday – should be considered complete without a plate piled high with waffles. This Galentine's Day, honor the pride of Pawnee by making yourself some breakfast that would make JJ's Diner proud. If waffles aren't really your thing, skip the unnecessary middle-man and just spray a can of whipped cream into your mouth. However you choose to celebrate this Galentine's Day, one thing is for certain: today is all about ladies celebrating ladies. Shower your friends with compliments, cherish the moments that will soon become memories, and celebrate the ladies in your life with a Galentine's Day so great it'll make Valentine's Day jealous.