Parker Millsap answered the phone with a twang in his voice and a polite "This is Parker. How's it goin'?"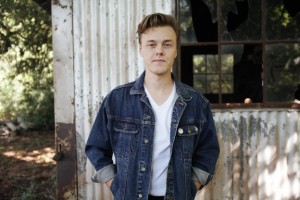 Millsap's smoky voice and soulful lyrics have earned him a nomination by the Americana Music Association for 2014 Emerging Artist of the Year. He released a self-titled album this February, and has been touring around playing tracks from it that can be described as a mix between country, folk, and bluegrass.
Millsap, 21, of Oklahoma, is coming to The Red Room at Cafe 939 in Boston this Thursday, November 13. The Quad talked with Millsap to do a preview before the show.
The Quad: I looked at your tour list and you've been all over the place. What's been the highlight of the tour so far?
Parker Millsap: Well, we just got back from Europe. We opened for Old Crow Medicine Show over in Europe like two or three weeks ago and then we did one in Amsterdam. When you're young you kind of dream about playing music and traveling the world, y'know? And when it actually happens it's kind of surreal.
Have you found that when you're playing there is a particular song that is a crowd favorite?
"Truck Stop Gospel" is usually a crowd favorite.
As a singer/songwriter, where do you draw your inspiration from?
All over the place. Other music is a big deal for me, I've been listening to a lot of Ray Charles lately. I also like to read. I like Steinbeck a lot. I just got done reading a book of his called The Wayward Bus, and just anything Steinbeck I'm a fan of. I like Kurt Vonnegut. I just read a book by Chuck Klosterman, who I had never read before, but I really like him so I'm getting some more of his books.
What are you looking forward to most about the rest of the tour?
Well, we're opening for Lake Street Dive I think two or three more shows, and we're doing New York City with them, and they all live around there. So I imagine it will be a great crowd. And I always love playing New York City, I love going there. Very different from where I grew up. It's an experience. And we're doing the Grand Ole Opry at the Ryman on the 18th in Nashville so I'm looking forward to that. We've played the Ryman twice now, it's always kind of surreal.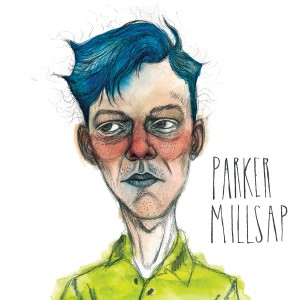 In "Land of the Red Man" you say, "Maybe Oklahoma's hotter than hell, but it's better than Texas." You've been on the East Coast these last few gigs and it's freezing over here. How have you been adjusting to the different weather and different cultures across the country and across the globe?
I think it's fascinating. And as far as it being cold here, it gets really cold in Oklahoma, too. We get all kinds of weather, but it's a little bit quicker to come here. But as far as the culture, I'm fascinated by it. I love meeting all different kinds of people. I'm really into accents. I can't do any accents, like if you ask me, "Do a British accent," I can't do it. But I love hearing it. I love when we go to the deep South and we meet like a big barrel chested man who talks like your grandpa or something like that. I really love that, that traveling.
You sold your first album, Palisade, out of your van?
Yeah. And technically we still do that. We didn't have any distribution, no label. It was just me and my bass player. We put all the money up. I saved up – I actually sold a guitar to help fund that record. We would just go play wherever we could get a gig. So that was the only place you could get a CD, was at a show. That record came out about two and a half years ago.
Two years later here you are: you've played the Grand Ole Opry, you've gone on a UK tour, you're touring the whole country – where do you see yourself in two more years?
Hopefully have a record or two out and hopefully have our own sound guy. I don't want a mass alteration, I just wanna keep doing it. Write better songs, that's the idea.
Parker Millsap plays The Red Room at Cafe 939 Nov. 13 at 8 p.m., supported by Joe Holt. Tickets are available here.