JJ Grey is bringing his warm and lively "swamprock" music to Boston.
Front man JJ Grey is backed by band Mofro, with classic instruments like bass and guitar and "exotic" instruments like the trumpet and saxophone. Their tour will be taking them all along the East Coast and into the marshy south before heading to England in March.
Grey, a Florida native, is looking forward to braving the Boston snow to play some songs from their new album, "Ol' Glory." The Quad talked with Grey before he and his band take the House of Blues' stage on Friday, February 20.
The Quad: Your music has been described as "swamprock." For our readers who don't know what that is, how would you describe your sound? Who do you sound like? 
I don't know what it really sounds like. It's hard for me to hear what it sounds like. It's kind of like looking at yourself in the mirror everyday. You brush your teeth, comb your hair. You know what other people look like and sound like but you can look at yourself in the mirror for years and still not know what you look like.
It was described to me once as "front porch soul," and I liked that.
You've mentioned that a previous album, "Georgia Warhorse," pays tribute to your grandmother. Where did the inspiration come from for the songs on "Ol' Glory"?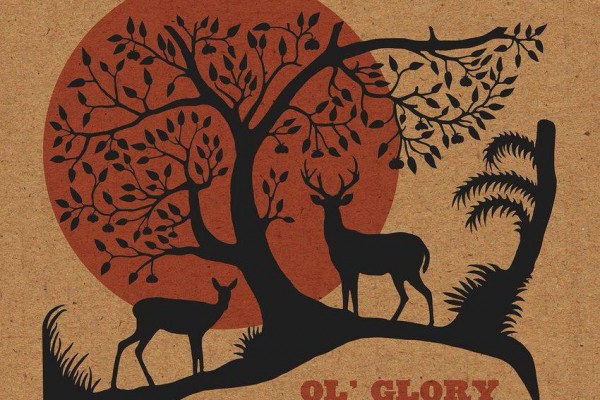 Just from life and the glory of living. The thing that is shining through everything. The album cover is the sun with two deer, and the sun is just shining through everything.
Which song off the new album is your favorite, and which is the crowd's favorite?
We haven't got to play much of the tracks off the album live yet. We've been holding back. My favorite depends on what mood I'm in, because different songs hit me differently. But I'm looking forward to playing Ol' Glory, which is on one end of music on the album, and also The Island, which is on the other end.
This tour is taking you up and down the East Coast. Have you been to Boston before? Do you think you can find it in all the snow? 
We have played Boston many times. Boston is really really good to us. And the snow hopefully will clear up by the time we get there so we can get to the House of Blues. I love playing Boston.
Do you have a song that you listen to to get you pumped for a show?
Nothing with regularity. But I have, on occasion, if I need to be fired up, I'll go to YouTube and watch the Clark Sisters sing Hallelujah live. It's just, they're bringing it and bringing it hard, and it has a lot of mojo to it. It has a lot of spirit and energy.
Known for their spirited and energetic stage performances, JJ Grey & Mofro are not a show you want to miss. They are coming to the House of Blues February 20 at 7 p.m., and will be supported by Marc Broussard and The London Souls. Tickets are available here.