For some reason, the Sleater-Kinney reunion feels less surprising than most legendary-band-comes-back-with-new-album affairs. The band's three members have been pretty busy—Carrie Brownstein and Janet Weiss were in the great but short-lived supergroup Wild Flag, and Corin Tucker has released a few albums with her own band. Brownstein in particular has become more visible than she ever was during Sleater-Kinney's original run, thanks to her IFC sketch comedy show Portlandia. Really, the women of Sleater-Kinney haven't disappeared in the 10 years since they released The Woods.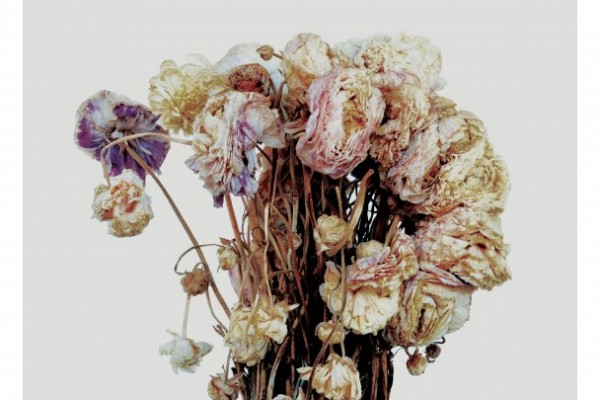 But goddamn is it good to have them back. Sleater-Kinney's ferocious combination of DIY punk, straight rock 'n roll and leftist politics is like nothing else in the punk or indie canon. They released seven incredible albums from 1994-2005, a near unimpeachable run. To put it lightly, their reunion album, No Cities to Love, has a lot to live up to.
Unsurprisingly, it does. No Cities is probably the softest album Sleater-Kinney have ever released. It's brimming to the edges with choruses of all types: the anger and desperation of "Price Tag," the barely-holding-together melody of "Surface Envy," the anthem of, er, "No Anthems." I could keep going, every single track on this album is catchy as all hell. This isn't a new thing for Sleater-Kinney. They haven't always been a super accessible band, per say, but they've always had an undeniable melodic sense. No Cities to Love almost feels like the distillation of that aspect of the band.
Of course, the band's sound remains just as unique and refreshing as it was on Dig Me Out or All Hands on the Bad One or The Woods. For the unaware, Sleater-Kinney doesn't have a bass player—Tucker and Brownstein both play guitar while Weiss handles the drums. Thus, Weiss's drums take on the dual task of giving the tracks a rhythm to follow and a bottom end. It's an utterly unique sound: Weiss pounds away while Tucker and Brownstein play slightly broken guitar lines that sound like they're constantly waiting to fall apart. Take a track like lead single "Bury Our Friends," where one guitar snakes around the other and the drums keep everything held together. It's a sound no other band comes close to approximating,
I always get a little nervous when I write about reunion albums. I've listened to far too many that are disappointing or just suck. When a band like, say, The Dismemberment Plan release a bad reunion album, I get an overwhelming urge to ignore all reunions, or just enjoy the inevitable reunion tour and the nostalgia therein. I never had that worry with Sleater-Kinney. This is a band that's simply too smart and talented to make a bad record. No Cities to Love easily matches up with any of their first seven records. That may be an incredible feat, but it's not a surprising one.