Professors are behind in their classes, the Massachusetts Bay Transit Authority breaks down on what feels like a daily basis and the next school-closing blizzard is seemingly always on the horizon. By this point, the allure of snowball fights and snow forts has lost some of its luster, and the prospect of staying in bed with Netflix gets more and more enticing. To encourage those binge-watching habits, here are some shows that you might not be watching yet, but are more than worthy of your attention.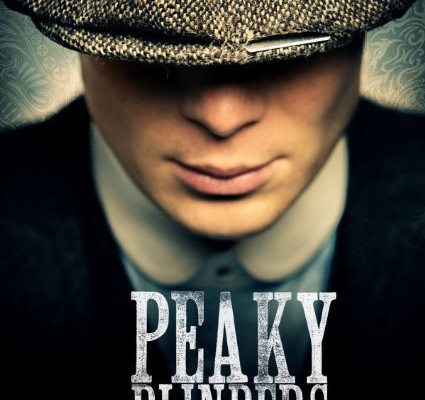 Peaky Blinders: Despite critical acclaim and a solid U.K. audience, this show doesn't really seem to have found its stride in the United States. Cillian Murphy plays Thomas Shelby, a WWI vet who returns from the war in France to maneuver his family to the top of the gangster world. Peaky Blinders' largely succeeds in feeling like a fresh gangster show due to its setting. The streets of Birmingham are black and grey, the furnaces burn gold and communists and paranoid government officials lurk around every corner. Sam Neil's Chester Campbell, fresh from fighting the I.R.A., is the police official sent to purge Birmingham of crime. It's a hammy performance, from the accent to the sheer evil of the character, but Neil's dedication to the role is apparent and makes him a powerful on-screen presence. I'm sure there are bigger ideas churning beneath the coal stained surface of Peaky Blinders— the importance of family, the cost of power– but it's less the thematic weight that carries the show and more the delight of a plot that's just plain cool. The first two seasons are only six episodes each, so don't worry about having to make a big commitment.
Watch if you liked: Boardwalk Empire
Where to watch: Netflix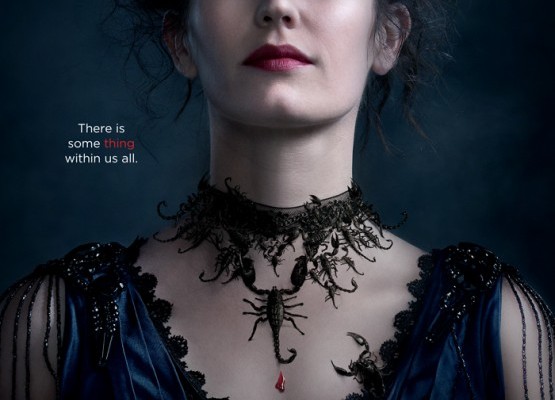 Penny Dreadful: Starring Eva Greene and Josh Hartnett, Penny Dreadful follows a motley crew of adventurers trying to locate a missing woman in the middle of Victorian London. Oh, and Victor Frankenstein, Frankenstein's monster and Dorian Gray star as well. From the debauchery of Dorian Gray's house to the underbellies of the Grand Guignol, the attention to detail paid to fleshing out each and every location is immediately arresting. The writing can get a little too melodramatic for its own good, but the quality of the performances and source material are more than enough to elevate some of the weaker parts. Despite being a horror show, Penny Dreadful will more likely inspire loyalty toward its characters than outright fear or revulsion. No relationship is boring to watch and each deepens the enigmatic personalities of the characters. Just be prepared for some creepy sex. The second season will debut on Showtime in May, so tune if you can; despite its quality, its inability to connect with an audience makes its chances for renewal slim.
Watch if you liked: Supernatural, American Horror Story
Where to watch: Showtime on Demand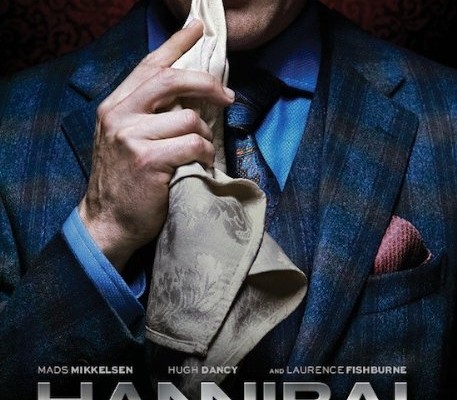 Hannibal: It's possibly the goriest show on television. It deals with cannibalism and serial killers, it's characters are rich and complicated. And somehow, it's on NBC. There's something feverish about watching Hannibal: the visuals are dark, grisly and enchantingly beautiful. The relationship between Will Graham and Hannibal Lecter explores the temptation behind being evil, forcing the viewer to share viewpoints that feel detached from reality. Most of the plot–even the visuals–of the show are inspired by these two characters trying to make each other squirm. Hannibal drives Will to lose his sense of reality and become a killer. Will tries to bring Hannibal out of his shell and into the light of day. In addition to stellar writing and visuals, it's a superbly acted show, with special commendation deserved by Mads Mikkelson, who plays the titular cannibal. It's an unenviable job to adapt the character made so famous by Anthony Hopkins in The Silence of the Lambs, but Mads' turn is incredibly refreshing. His delivery is far more reserved, but his stoic nature and pensive expressions feel like little more than a mask, making his more violent scenes all the more captivating. Hannibal is easily the most original, most inventive and most unsettling horror on TV right now.
Watch if you liked: True Detective, American Horror Story.
Where to watch: Amazon Prime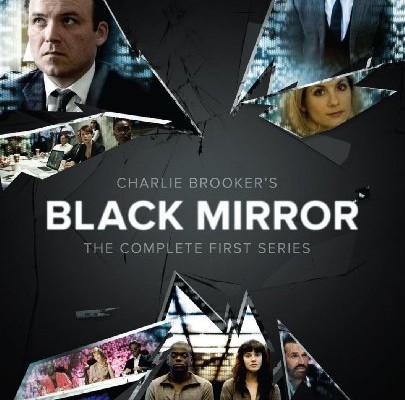 Black Mirror: Another U.K. gem, Black Mirror is a BBC Channel Four show that recently came to U.S. Netflix. Each episode is its own self-contained story with a different premise and different actors, but each one explores the effect media and technology have on our lives. The "Entire History of You" shows a world where every person has machines that record their experiences, allowing people to rewind through their lives like with a DVR. "Be Right Back" follows a woman who fills the hole left by the death of her boyfriend by purchasing an A.I. that mimics his personality. Each episode shows a version of reality that's clearly distorted yet entirely familiar. Liking science fiction is not a requirement; the show just uses the genre as a vehicle to talk about the world and what we value in a way that's been sorely missed since The Twilight Zone. Plus, each season is only three episodes, so it'll fit into even the busiest schedules.
Watch if you liked: The Twilight Zone
Where to watch: Netflix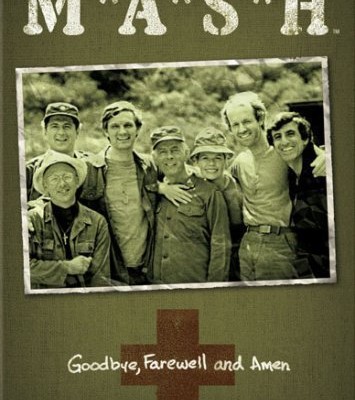 M*A*S*H: Chances are you've seen M*A*S*H at some point in your life. But just because your parents forced you to watch a few episodes when you were younger doesn't mean it's not worth a more dedicated viewing. The show follows a mobile army surgical hospital during the Korean War and the zany, ridiculous doctors that work there. It's aged remarkably well thanks to the delicate balance between comedy and drama, especially in the earlier seasons. It's a real testament to a show's quality when it can so deftly juggle weighty themes with funny jokes. Watching characters come and go and grapple with their roles in the war with humor is genuinely touching, and it leads to a confusing amount of laughing and crying all at once.
Watch if you liked: All in the Family, E.R
Where to watch: Seasons 1-5 on Netflix