BU theatre group Athena's Players is putting on its annual performance of "The Vagina Monologues" this weekend in the Jacob Sleeper Auditorium. Each year Athena's Players performs the show as a part of the worldwide V-day campaign.
"V-day is a global movement to stop violence against women and girls, a catalyst that promotes creative events to increase awareness, raise money and revitalize the spirit of existing anti-violence organizations. Every year, all of the proceeds from the show go to a local charity that works to end violence against women," said the show's Director, Daniella Siedl.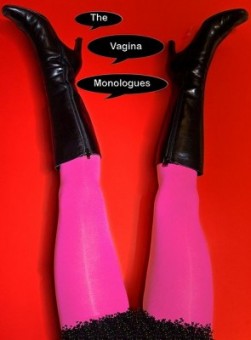 "The Vagina Monologues" is well-known as a funny, emotional, and empowering play about women's experiences with sex, sexuality, love, rape, and life. The play is told through a series of monologues by different women. Each monologue addresses a different aspect of being a woman.
"We like to say that The Vagina Monologues is less about the show, and more about the community of women it creates," Siedl said. "Of course, we want to put on a wonderful production that audiences will enjoy, but more importantly, we work to create a space where women can speak freely about things that are usually considered taboo."
Siedl's mission is important. Women's issues can often be difficult to talk about, and the sort of environment the Athena's Players create through their performance is comfortable and conducive to important conversation about the problems women face.
"We would like the audience to realize that women's issues aren't just about women. Everyone knows a woman, so women's issues are relevant to everyone. We believe that art has the power to transform thinking, and hope that the show will be a small step in ending violence against women," Siedl said.
"The Vagina Monologues" will run this Friday, Feb. 20th at 7pm with a Q&A following the performance, as well as Saturday, Feb. 21st at 2pm and 7pm. Tickets are $10 for BU students, $15 General Admission, and can be purchased here. Don't miss out on the opportunity to see a wonderful performance, help out a charity, and support some ladies!