A sweaty, dingy basement with a bunch of college-age kids. There's weed and alcohol in abundance. There's also music — a local artist or group. Some people watch and some people talk and meander in and out of the performance area, maybe to head back to the party upstairs.
This is more or less a typical house show. This is not, however, a Sofar house show.
Sofar Sounds is an organization that hosts intimate concerts in non-traditional venues in cities worldwide. These are often houses, sometimes recording studios, and once, a museum. The acts are typically local, have-yet-to-make-it-big types. On the surface, Sofar shows sound a lot like normal house shows.
But not just anyone can walk into a Sofar show. You have to be on The List. You get on the list by signing up on Sofar's website for a particular city. If you're among the chosen few, you receive an email invite with the details a few days before the show date.
It's not until you receive that email that you know where the show will be. And the night's lineup remains a mystery until you walk through the door.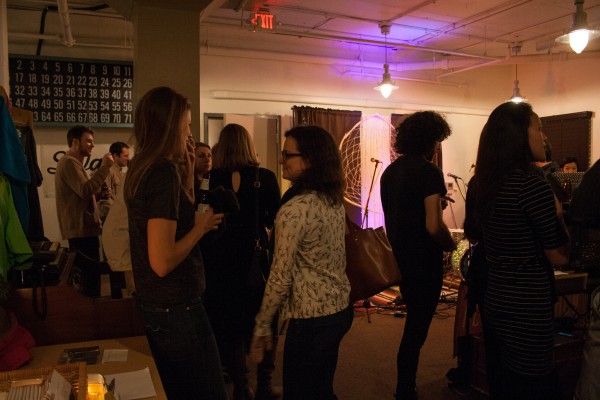 I received that illusive invite to a show on February 19 at the Record Company, a non-profit, community-focused recording studio in Dorchester. I was admittedly a little disappointed that I wouldn't get to hang out in a stranger's living room, but my curiosity prevailed. My plus-one and I nervously approached the nondescript, industrial building, but after entering our hearts were warmed figuratively and literally (it was really cold that night).
Inside the cozy room a surprisingly older crowd of about 50 people socialized, band members included. Old signs and guitars decorated the walls, vintage suitcases strewn with Christmas light displayed merch, and a very comfy-looking couch called my name.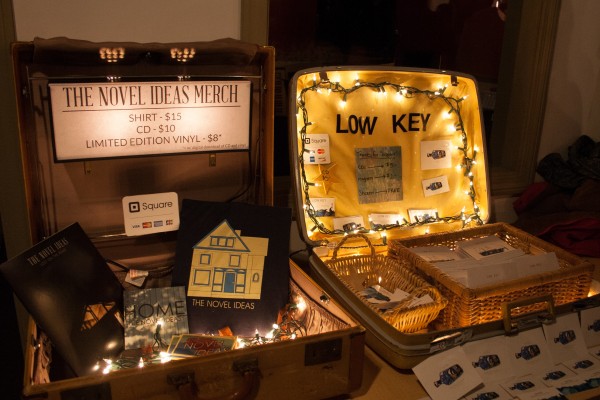 An announcement that the show was about to start prompted many people to sit around the tiny stage area. Before the performances a Sofar organizer laid out some rules. Rule #1: "Shut the fuck up during the performances." Rule #2: Stick around for all the acts.
"And tell us if you have a cool space," said the organizer, "'cause that's the hardest part of this thing."
A donation bowl was passed around to collect a suggested 10 dollars. And with that the show began.
First up was Billington Sea. The duo started off the night strong with their heartfelt Americana, fittingly filled with references to soil and country roads and boot-bucklin'. The stand out was "Ladder Song," a blue-collar work anthem with an undeniably catchy melody that showcased the duo's lovely girl/boy harmonies. Their performance was also bolstered by an ample amount of charm.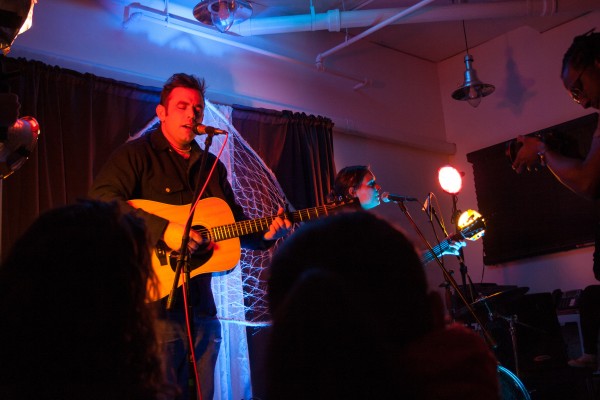 "The only way we were able to make this record is because we live 10 minutes away from each other," joked guitarist and singer Jake Hill.
Next was five-piece Low Key, self-described as indie/folk/rock but who added a distinctly jazzy element to those genres with jangly guitar riffs and a brushed snare. They were skilled musicians, but it often felt like they tried to fit too much into one song, and they weren't as strong vocally. The A cappella harmony intro to their last song was pitchy and out-of-place, ending their set on a low point.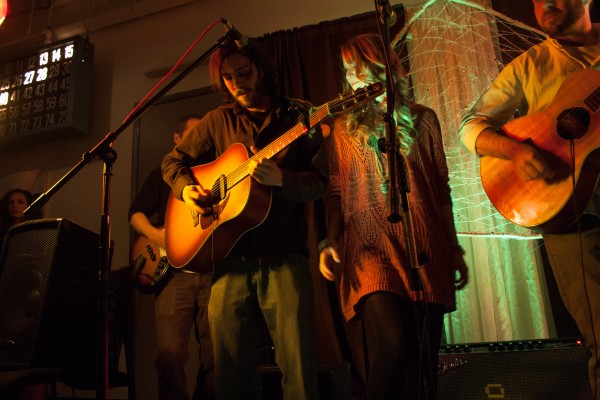 Quintet the Novel Ideas finished the evening with a handful of mellow country-folk ballads. Despite the rules, people had clearly left. But it didn't seem to faze the group, who attempted a semi-successful sing-along on their final number and just seemed happy to have an attentive audience.
"'Oh, it's like this living room thing and everyone is so quiet,'" said singer and guitarist Daniel Radin, recounting what people had told him about Sofar with awe. "And it's true."
Although I enjoyed parts of the show, I wish there had been more variety among the performers. Maybe a rapper, an electronic group or some garage rock. There's only so much Mumford and Sons-esque rootsy folk you can hear before it gets a little dull. That's one of the downsides of a Sofar show: it's the luck of the draw.
Conceptually, there are also issues. Sofar is more or less taking a practice rooted in DIY, underground culture and turning it into a global brand. Some think Sofar is what the Spice Girls were to the Riot Grrrl scene: a watered-down, commercialized, and inauthentic version.
I think these critics have a point. In a city that's known for house venues like the Womb and Whitehaus, Sofar seems less necessary. And one of Sofar's slogans is "bringing the magic back to live music." But did it ever really go away? Some people go to house shows just to drink and party, but some go to actually listen to the music. There's a wild, messy energy at those shows that doesn't exist at a Sofar show.
But at the same time, even the punk rock-iest of us might want an occasional break from those shows where you emerge covered in beer and sweat (not all your own), dazed and bruised from the mosh pit. Maybe we should get off our high horses and accept different kinds of shows that are trying to create a different atmosphere. In a city whose house venues are vulnerable to police take-downs, maybe it's good to have a legal alternative.
So if you're ever feeling like you just want a chill night of music where you might get to explore a stranger's house, go check out a Sofar show. You may get lucky.