Remaining true to her love of chemistry and her love of writing, contributor Clarissa Keen is a scientist by day and a poet by night. Keen cleverly mixes the two in her poem Radiation, which makes even the most scientific language pretty.
Radiation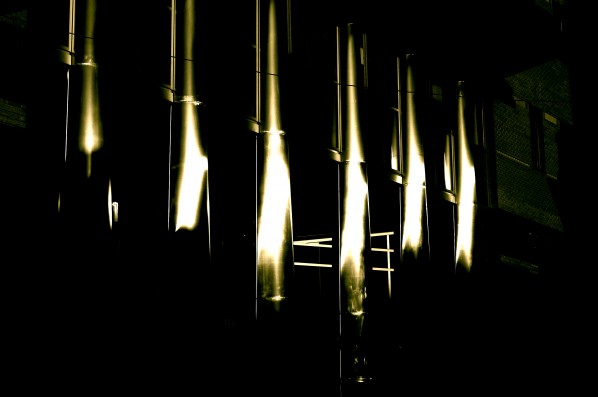 The breath of the water creates atoms.
Molecules in the darkness
leave only the light
in an infinitesimal absorption.
The subway runs over
art flying by
in flames of water color
"I am nothing,"
"I will become nothing,"
"You have met me
at the pinnacle of my demise."
I let myself fall from Eden
(the bridge the river)
only,
if only…
no more white He said
only black
blackguard
blackbody
radiation.
Clarissa Keen