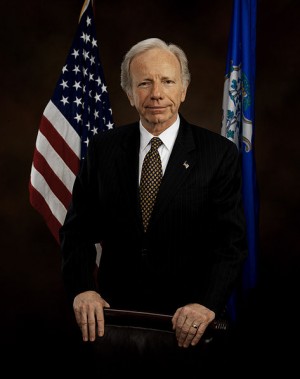 Connecticut is ridiculous. If I have learned anything being a life-long resident of the state, that would be it.
The 2006 Senate race was no exception. When Ned Lamont beat incumbent Senator Joe Lieberman for the Democratic nomination, it seemed as though the more leftist challenger would be the new junior Senator from Connecticut. Joe Lieberman, however, would not hand his seat over so easily. So he created the Connecticut for Lieberman Party and ran against both Democratic candidate Lamont and the Republican challenger Alan Schlesinger. At the end of the day, it was the Republicans who gave Lieberman his victory – with only about 21% of the Republican vote going to Schlesinger and 70% going to Lieberman, according to CNN.
Now, keeping with tradition, the Connecticut for Lieberman Party has become increasingly divided into two factions: the pro-Lieberman members, the anti-Dodd (Chris Dodd, the senior Senator, D-CT) and, get this, anti-Lieberman members. (Lieberman himself is no longer associated with the party and now caucuses with the Democrats, even if he likes to support the Republican nominee for President).
This split came when, according to Shannan Butler from the CNN Political Ticker, the Connecticut for Lieberman Party missed a deadline to submit their platform, known as "party rules." Seeing an opportunity, an anti-Lieberman professor from Fairfield University filed rules and comandeered the party. When he passed away, a Trinity College professor took the reigns and shifted the party to be anti-Dodd as well.
It is not often that I am surprised by the  activities of my politically abnormal home-state. The irony, however,  is that the Connecticut for Lieberman Party is now run by Lieberman haters. Well,  that is just something that even liberals couldn't have dreamed up.
The reason I enjoy this news, however, is because I've often felt and still believe many Connecticut residents feel that Lieberman was an unfair compromise. Many Republicans voted for him simply because they didn't want Ned Lamont and his radical ideas to enter office. Meanwhile, Lieberman shows no clear loyalty to either party, and seems to just do whatever he wants. Which is respectable, in a sense, but hey – when constituents vote for someone, its kind of important that they know what policies that candidate will support. One day he is causcusing with the Democrats, the next he is campaigning for John McCain and threatening to allow a filibuster on healthcare.
So more power to these political pirates who have taken over the party– they have made Connecticut politics a little more interesting and Joe Lieberman look a little more foolish.