I think it is safe to say that the brief "wintry mix" mess that occurred this past Sunday was enough to remind us that winter is approaching … fast! We all know that winter in Boston means snow, snow, and more snow. This means that it is time for us to dig out, unzip, and pull on our warm boots.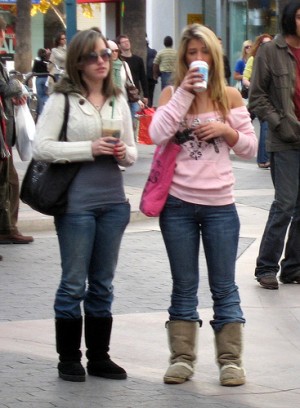 Riding boots are a classic way to channel our inner Ralph Lauren, and leather mocs are a perfect way to complete a hippie-chic look, but one boot that has certainly seen its day is the Ugg. Let's face it, Uggs are not aesthetically appealing; in fact, they practically make a foot look like a walking potato, and they do not even protect us from snow.
From Aldo to Zappos; Bloomingdale's to Saks, there are definitely boots for everyone. Choose over-the-knee flats or ankle booties, but let's do ourselves a favor and keep our Uggs tucked away this year.