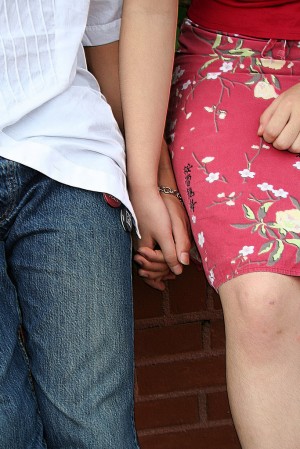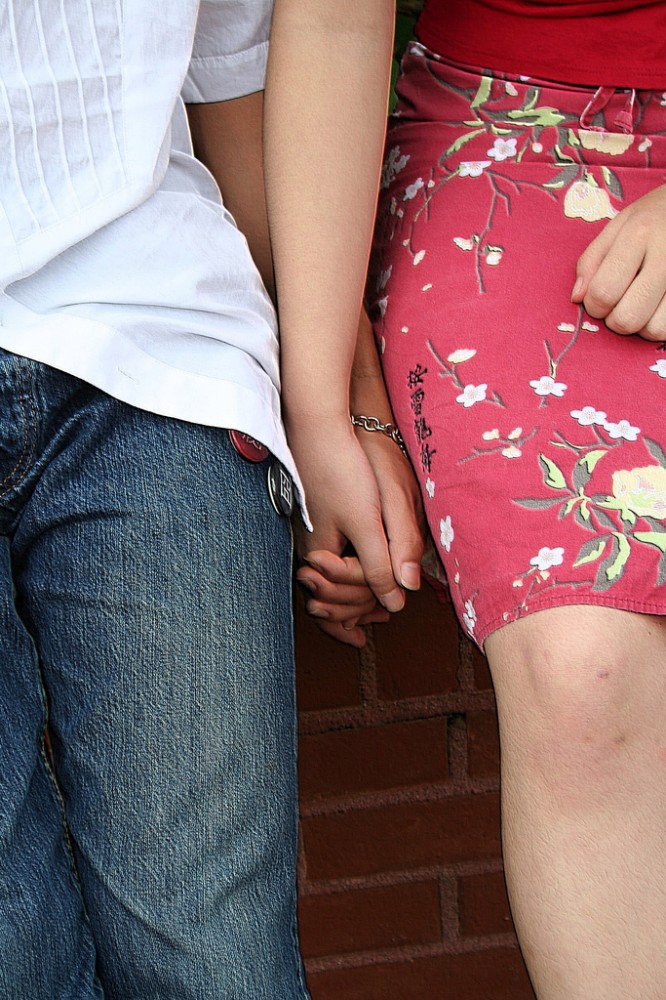 If you step into any given classroom, dining hall or party at Boston University, you'll notice a common theme: there is a large population of LGBT("lesbian, gay, bi-sexual, transgender" for those who are unfamiliar with the term) students on campus. The presence of LGBT students on campus is obviously ubiquitous, but I think straight students remain unaware of the gay dating world by getting wrapped up in their own melodramas and romances.
One of my close gay friends at BU, a fashionable 21-year-old with an extroverted personality, mentioned that one of the most common preconceived notions straight people have is that putting two gay guys in a room will automatically lead to romance and/or sex.
Gay guys and lesbian women have just as much preference over who they choose to date, a Women's Resource Center volunteer and Feminist Collective member (who wishes to be left anonymous) said.
"Do you want to screw every guy you see?" she asked. "No! It's that simple!"
BU sophomore Ben Timmins has had experience with gay blind-dating: he hooked up and dated a guy that he met through another friend during his freshman year at college.
"I have a couple people say, 'Oh, you're gay, and my best friend is gay, which means you two would get along really well and you should get at it,'" he said.
Unfortunately, one of the troubles in the LGBT dating world is knowing exactly who is straight, bi, or gay – a prevailing theme which all of my sources lamented.
"Finding someone in the gay world is actually harder than straight world," my 21-year-old extroverted gay friend said. "You can't assume every guy is gay. Since people take offense if you think they are gay because of the negative connotation in society, the only way to find out is if girl friends tell you their status."
Even though BU is known for hosting many gay students, the large campus actually hinders the ability to meet guys romantically, Timmins said.
"BU is a lot of guys and a lot of them are gay, but you get the feeling that there are a lot of them out there that you've never met and you don't have a way to meet them," he said.
I recently went to a party thrown by a Spectrum member with an army theme: the "Do Ask, Do Tell" party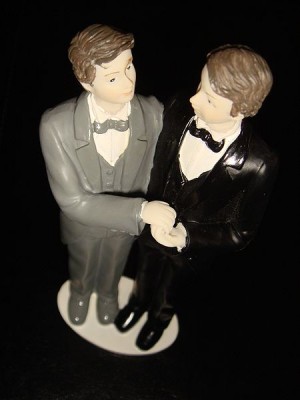 (clever, right?!), where most attendees were either gay or lesbian. Being one of the only straight girls at a lesbian party and trying to operate as a wing-girl for my lesbian friend, I experienced another girl trying to "turn" me. "Turning" is something that is quite common in the lesbian world, my WRC friend said.
"There are definitely girls who go out trying to pull girls and convert straight girls," she said. "It's an emerging thing: hot lesbians trying to get with the hottest girls. That attitude is definitely rampant."
A girl approached Timmins at the party, asking my name. He told her, but informed her I was straight. She apparently told him, "Well… we'll see about that."
Social party norms that I had established from years of party-going were abolished at the "Do Ask Do Tell" party. While at most parties being in a group of girls is a signal that you're single, being with a same-sex friend at a gay party means people assume you're a couple. I barely left my friend's side all night, and we had a hard time finding other girls to converse with. When I finally did step away to use the bathroom, I came back 5 minutes later to find multiple girls flirting with my friend.
Gay and lesbian students also run into the problem of selecting mates from a small dating pool, Timmins told me.
"BU's gay circle is small enough that it all starts closing in, and then you're going to start sleeping with the same people," he said.
While the norms and assumptions of the LGBT dating world can be mind-blowingly different than the straight world, there are also many similarities. My WRC friend listed things that turn her off from some girls, such as cockiness, coming on too strong, flirting with every girl in the room, and being a player – all characteristics that straight girls would normally list as turn-offs from certain guys.
Another common theme in the college-aged gay and lesbian dating world is the notion that most students are looking for a friend with benefits, rather than an actual relationship. Finding the right outlets to meet potential dates that could lead to love is tough in the gay world, my gay sources told me.
"You can go to gay clubs, but those guys just want to hook-up," my 21-year-old friend said. "If you are not just looking for a hook-up, finding a relationship is very hard."
"A lot of what you see and what you know is the hookup," Timmins agrees. "It's a lot of meeting random people, making out, dancing, and hooking up, but a lot of us wish it was more relationship-based."
There is, however, hope for the future: Timmins spotted a gay couple holding hands in the GSU, the first time in his two years at BU that he spotted LGBT public displays of affection. Hopefully, more and more couples will keep popping up, showing the world that they have conquered the gay dating world.