Last year, unforeseen amounts of youth voters turned out to cast a ballot in the 2008 Presidential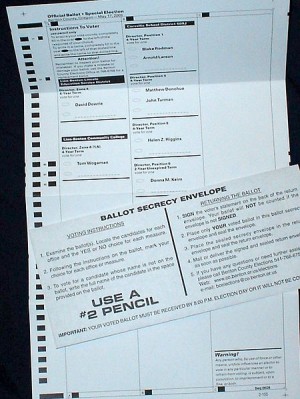 Election. Now that Obama is securely in office and there are no major ideological races to be had, will college students continue to participate in politics? The hope is fading.
Mayoral races are occurring this month in most cities across the country. Back in my hometown of Danbury, CT, the incumbent  Republican mayor Mark Boughton is being challenged by Democrat Gary Goncalves. The likely turnout rates for such a race are expected to be much, much lower than in 2008. But why?
Whether or not students think it makes a difference, a mayor has important decisions to make. His office presides over all the lawmaking on the local level, and also submits an annual municipal budget. The office is not something to be underestimated or taken lightly; but that's something that far too many people, particularly students, do.
Billy Taylor, the Citywide Field Director for the Gary Goncalves campaign, said that voting in local elections "is very important because it is your first and easiest way to interact with people making important decisions that affect your community."
Melanie Duzyj, (CAS '11) is a registered democrat who is involved in politics and has worked in various campaigns, including Congressional races. She does not plan on voting in her local election back home in Michigan, where she is registered, however.
"I'm now following the elections in Boston, as that's the news I'm exposed to," Duzyj said, "I'm not as well informed about the local elections in my voting district at this point. I'm not going to cast my vote for politicians I don't know much about."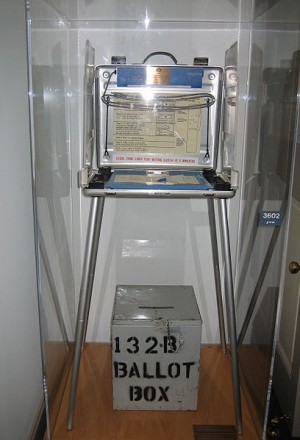 Taylor has seen firsthand how resistant some constituents have been to participating in local  politics, going door to door to canvas for Goncalves and aiding some state representatives in the past.  He said the biggest problem is that constituents do not seem to know the issues in local races as well as they would for a national race, and a distinct lack of publicity doesn't help matters.
"In a local election it is tough to get press unless your campaign is doing something unusual," Taylor said.
Natalie Johnson (SMG '12) is registered back in her hometown of San Diego, California. She is planning on voting in her local election this year.
"I think its your duty to your country," Johnson said, "and if you don't want to have someone else making those decisions for you, you should vote."
Even if the race in Boston will always lean Democrat, consider voting back home and making a difference, even if on only a local level. Every vote matters and so does every office.
An easy way to increase the local governments' interest in the concerns of our generation, according to Taylor, is simply by getting out there and casting that ballot.
"The bottom line is that although your vote is private, the fact that you voted isn't. When parties run their numbers and report turnout, they will care least about the group that doesn't vote," Taylor said. "if elected officials don't see that you care on election day," he added, "they certainly won't care what you think on a regular day."