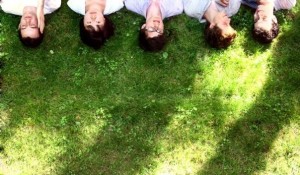 The local band The Novel Ideas just finished their new album The Sky is a Field, and they've decided to release it on the Internet for free.
Led by Boston College (and previously Boston University) student Daniel Radin, the group is a five piece that plays acoustic indie (and sometimes folk) rock. The band combines bells, strings, and horns, while Daniel sings the songs  with a boy-like, Ben Gibbard voice and first-person lyrics. Bringing balance and perspective, the record includes female vocals too.
The band's been compared to Fanfarlo and Neutral Milk Hotel. Fans can stream and download the new album at http://www.thenovelideas.com and http://thenovelideas.bandcamp.com/.