Article Written by Jen Brown and Grace Dover Hoffman
Boston University's student on-campus venue, BU Central, has been an entertainment fixture at BU for five years. The venue has hosted a variety of acts including Beirut, Ted Leo, Clap Your Hands and Say Yeah, and Adam Pascal from the musical Rent.
Although BU Central has the money and space to host shows that have the capacity to compete with other Boston-area events, the venue has consistently had difficulty bringing the type of large crowds the shows demand.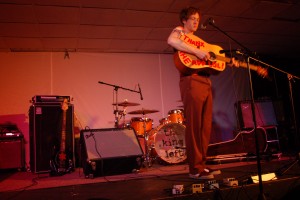 Only a few shows each year sell out the 400-person venue. Events like the Bo Burnham stand-up comedy show, the Dear Abbeys a cappella show, and the Slow Children at Play comedy show have been successful in luring diverse crowds to the basement of the George Sherman Union.
Assistant Director of Student Activities Jeff Murphy explains of Dear Abbeys and Slow Children, "They always pack the place.  I think they do well because they are both really talented groups, and they have built-in fan bases already on campus.  All they have to do is bring their friends along and it's a good turnout."
Other shows, however, such as 2007's feature of indie-folk artist Johnathan Rice, have brought considerably more modest crowds that range from ten to 20 people. Such turnouts hardly compare to the number of tickets venues like the Paradise Lounge sell for the same kind of acts.
Murphy suggests, "Sometimes we overestimate how popular an act will be. Sometimes events happen when there's another big event on campus or in the city. Sometimes I just have no idea. But when you plan nearly 70 events a year, they can't all be winners."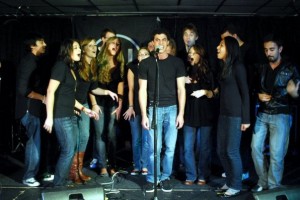 In the past, the venue has done campus-wide promotion including dorm posters and swag giveaways of free T-shirts, calendars, and stickers at events like Splash. They also have 1,662 "friends" on Facebook to notify for each event. Nonetheless, Murphy states, "It remains our biggest challenge to make sure that people know about the events and know that they are worth checking out."
The current promotion team is working on numerous new strategies to garner student interest. The venue's PR manager, Justin Monestime, considers their most effective method of promotion to be "with social networking sites… Facebook especially," yet he also recognizes the venue's success in less mainstream approaches:
"With BU Central, the more unconventional means of advertising have been the most successful. Whether it be a flier mosaic in Warren Towers or giving away balloons advertising our events to passersby on Comm. Ave."
Monestime also acknowledges the difficulty in bringing a big crowd to the venue: "Getting people to attend our shows is a tricky combination of two factors. Advertising and getting the word out is key, but having recognizable talent on the BUC stage is also crucial."
In further attempt to bring a new face to the venue, BU Central General Manager Sam Inchausti has taken a closer look at booking for the 2009-2010 academic year.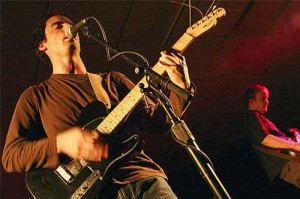 "Booking has changed considerably at BU Central because we are focusing on promoting the venue as a student space. We're really just trying to get more students down there and to utilize the space that has been given to them," She said. "For next semester we are trying to host as many student group events as we can because we just want the community to be more aware of BU Central and all it has to offer."
With all of the fall's events finally over, Inchausti is currently working  on next semester's booking with the rest of the BU Central team. Secure calendar spots include the comedian Myq Kaplan on Januay 29 and Battle of the Bands at the end of March.
For more information on BU Central and a list of events, go to http://www.bu.edu/bucentral/.
The Novel Ideas open for Cymbals Eat Guitars at BU Central on October 17, 2009: