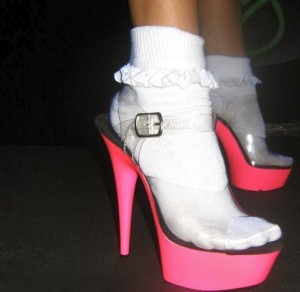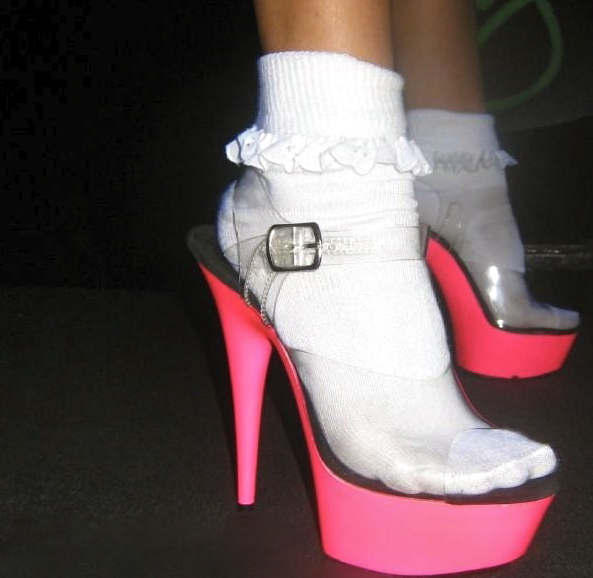 Most strip clubs are known for their smoky, seedy atmospheres, where the male clientele stare hungrily at the female dancers and the stripper lead sad, vacuous lifestyles outside of their work. But Rori Gordon, 54, sees to it that her gentleman's club operates differently.
"I refuse to let my girls look like trash," she states bluntly. "I don't allow them to chew gum, they can't talk on their cell phone – they can't even have their cell on when they're in the building."
Catering to a large college community in New York, Gordon sees to it that her Long Island strip club, Billy Dean's Showtime Cafe, gains a reputation as a fun, lively, youth-driven bar that happens to showcase girls wearing g-strings and mere nipple covers, rather than a stereotypical and alienating strip club.
"We draw a huge college crowd," Gordon says. "It's a very fun, lively, light atmosphere."
Appalled by my previously written article about a visit to Mac's Two Lounge in North Billerica, Gordon happily spoke to me to set the record straight: not all strip clubs function like Mac's Two. While I felt alienated by my gender in a male-dominated club at Mac's Two, Gordon revels in the fact that "her girls" light up at the chance to dance for women.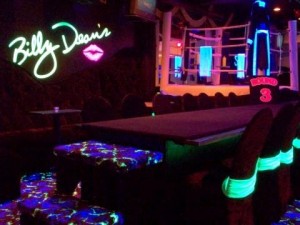 "My girls are so excited when a girl wants a dance," she laughs. "Girls love dancing for girls – they're all about the experience, whereas guys… well, I don't know what the guys are thinking!"
Gordon also takes pride in her club's showmanship. After finding that hot oil wrestling fared well with both male and female audiences, she made it a regular staple at the crowded college weekend hangout.
"It's audience participation," she says. "Guys have the opportunity to get on stage and oil down the girls. They take buses from all over – Rhode Island, Connecticut, New Jersey."
After spending her teen years pumping gas to make money, Gordon tried bartending, working in hotel, and nightclub management before taking her boyfriend and coworker, the namesaked Billy Dean, on the road as a mobile show. Although she enjoyed traveling and performing across the country, Gordon found being at the mercy of someone else's venue too frustrating.
"I said, 'I can't be put in this position anymore,'" she says. "To work this hard for someone to tell me, 'No, there's no show tonight'."
Teaming up with Dean as her business partner, Gordon bought a venue in North Bellmore, New York and originally hired male dancers. But in 2005, Gordon realized that the real market was in hiring female dancers. So that's exactly what she did, and Billy Dean's has seen prosperous success in doing so.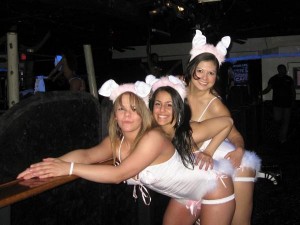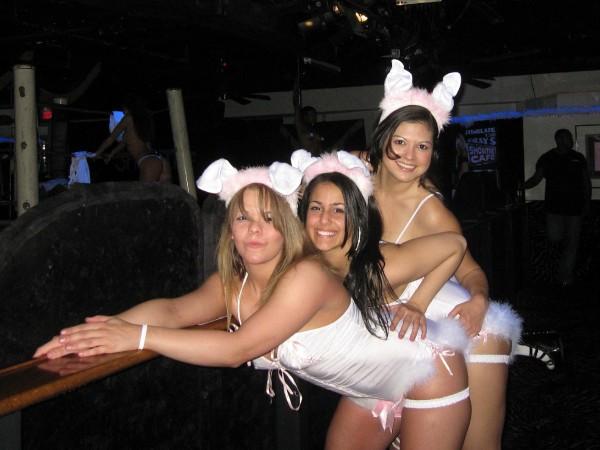 Acting as one of the only known female strip club co-owners in the country, Gordon likes to think her gender works positively in her workplace.
"That's why some people make it and some don't – they want to chase girls, but I like boys," she says of her managerial tactics. "It makes it very difficult as a female with male customers. Imagine working with someone who's constantly hitting on you. I wont stand for that."
On top of running her club like a tight ship, Gordon personally interviews most of the girls auditioning to become a dancer.
"I like to hire the girls because I believe I make them feel more comfortable," she explains. "My partner is good at hiring also, but he's a guy."
Gordon attributed some of her club's success to her 18 to enter, 21 to drink policy, rather than slapping a 21+ blanket age restriction on her club.
"If I had a bachelor party, a group of 20 people, and one nephew is 19 years old, they're coming to me because I will let them in," she says. "It's one of the keys to our success."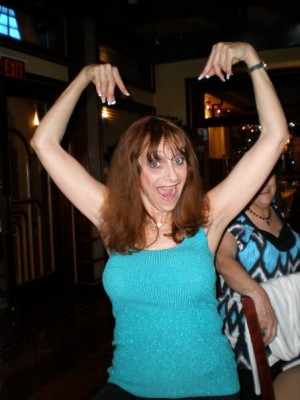 However, the majority of Billy Dean's clientele falls in the 21 and over bracket, as the club gets expensive for broke college students who can't drink.
"We charge for two sodas upfront, and a seven dollar cover charge, so that's already $16 at the door," she explains. "Then they buy a dance for $20, and tip the girls… he's in the hole for $50 without batting an eye. But college kids and working kids who are living at home have expendable dollars."
With an extensive surveillance system and a security guard, Gordon very rarely has to worry about rowdy safety-related incidents.
"Ive been here for 12 years, and have called the police only three times," she says. "It's so mellow and so cool. It's more like a local bar with dancers."