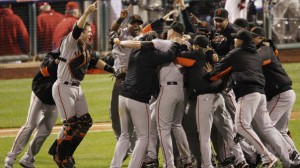 The War Logs | WikiLeaks releases a secret trove of field reports from Iraqi battlegrounds.
Big Ideas | What can you do to address global challenges?
DIY | What you can do to change the world, part 2.
RIP | A sad day for Boston and Boston University.
Pop Culture | A chat about the video you should all be watching.
Politics | Sucks to be America's "worst politician."
Finally… | See ya in the Bay, Texas!
Idiots | BU students get a lot of flack, but hey, at least we're not Georgetown.