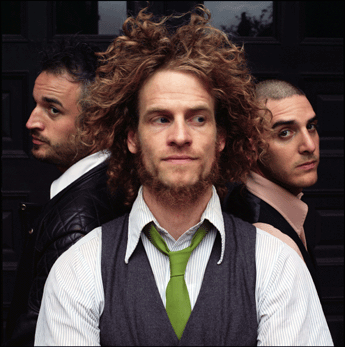 "Chad Stokes" might not be a household name, but the Sherborn, MA native's famed band Dispatch found a home in the hearts of peace-loving college students across the country back in early 2000s, second only perhaps to the jam band colossus that is Phish. Dispatch, most often recognized for "The General," their ironic, anti-war diddy (which continues to reign as the most covered song at acoustic guitar jams), broke up in 2004. Since then, Stokes has formed State Radio, a more reggae-styled project, and has found success in record releases such as Year of the Crow (2008) and Let It Go (2009).
Known for his passion for activism, Stokes formed Calling All Crows, an organization which promotes service and the women's rights worldwide. Stokes also formed The Elias Fund, an organization which focuses on community development in Zimbabwe. Stokes also put together several benefit shows during his Dispatch years, including some at Madison Square Garden, with profits donated to organizations fighting disease and social injustice in Zimbabwe.
Stokes will be bringing his talented crew to the House of Blues Boston on December 10th, with the show serving as the culmination of his seven-date "Calling All Crows – Chad Stokes Solo & Friends" tour. The Quad was lucky enough to speak with Stokes, over the phone, on the first day of his tour, and you can find the interview below.
As we know, your show in Boston on December 10th is the last of the "Solo and Friends Tour." Why end in Boston out of all cities?
'Cause it's home! It's nice that way, since we can finish up and go home to our own beds.
The first show is tonight, right? Are you excited to start?
Yeah! We just pulled into Chicago… we're pretty excited.
So this tour you're about to embark on is a special one. Can you tell us a little bit about it?
Sure. This tour is gonna be filled with good friends… Matt Embree from RX Bandits, Bonnie Paine from Elephant Revival, and Matt's sister Lauren Coleman, who's a great singer. My friend from Brooklyn is going to play a little bit, and my friend Aaron who I recorded with years ago is playing… we haven't sung together in a long time. My friend Brad from Dispatch, as well… he'll join us for a night. It's a pretty casual tour and it's going to be pretty casual shows, but they're all out to raise awareness about women's issues globally and to encourage service. We'll actually be participating in service projects during the days we spend [on tour].
What made you decide to put together a tour with a purpose, if you know what I mean?
Well, we've done benefit shows a few years in a row now and we've had so much fun with them. Every time we're like, "wouldn't this be even better if we took it on the road?" So this is sort of a trial run of that idea. We'll see how it goes.
What's it like playing solo, as opposed to with a huge band behind you? Do you enjoy it more, less, or is it just different?
It's strange. It's just a totally different animal. It's much more conversational, and we'll stop midway through songs and just talk about, you know, whatever… it's a lot more intimate, and obviously, a lot less loud. You don't get to hide behind all of the amplifiers.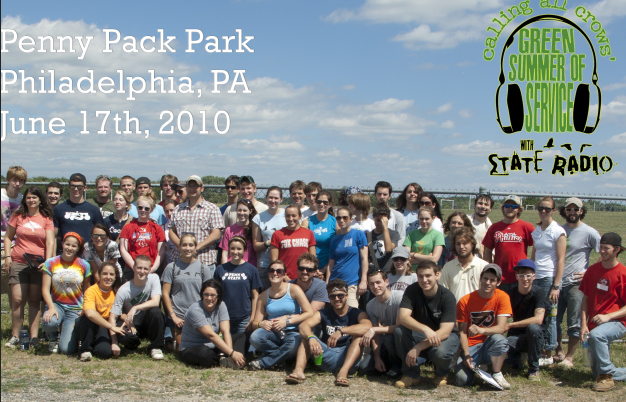 You mentioned the benefit concert earlier… can you tell us a bit more about Calling All Crows and what the organization aims to do?
Sure. Every year we raise money for a bunch of different causes. Since the organization's inception, we've been concentrating on Sudan, and this year we're trying to raise $100,000 for women's training in Sudanese refugee camps. A big part of that is a donkey-carts initiative to help with their businesses, and we're also working to supply fruit trees to the area… it's important to give them something tangible to get them off the ground so that they can start their own small businesses.
So we know that you've also been to Zimbabwe, and that your time spent in both Dispatch and State Radio has focused on some charities there. What drew you guys to Africa, and have your experiences there influenced your music at all?
To be honest, the reason I first went to Zimbabwe was pretty random. I was just looking to get as far away from my home as possible… I didn't really go there with any sort of agenda. But since then, it has been a big part of my life and so I'm so glad I went. And I love African music, too. I just did some songs with Sierra Leone's Refugee All Stars; they're from the west coast of Africa, so the music is a little bit different [than that of Zimbabwe], but there are some elements that are the same in all African music. There's this natural ability to really feel music, and it's so awesome. Very similar to what I found in Zimbabwe.
I feel like more and more bands these days are taking cues from this kind of stuff… the music world is, more than ever, getting involved in charities and global activism, and you guys were some of the first in my memory to take on projects like that. What do you think of bands following suit? Have you done any projects with other musicians?
We've teamed up with numerous people over the years… Michael Franti and Spearhead have   been especially great with their work on getting people to register to vote. But yeah, I love it when other bands get involved. I've always looked up to bands like Pearl Jam and Rage Against the Machine who have done great things over the years, and we got the chance to play with both of them. I'm all for bands contributing as much to the world as possible.
Do you have any other projects on your plate right now?
I actually put together a solo Chad Stokes record, which I've never done before. And when that was over, we started working on putting together the next State Radio record. There's been a lot of recording this fall, and a lot of time spent in the studio.
Okay, so this may or may not be something that you can answer, but I've got to ask this question, considering the amount of speculation that surrounds it. Will Dispatch get back together sometime in 2011? The website seems to suggest so.
Well, we've been talking a lot about it recently, and we're thinking that we're gonna do some of show or [multiple] shows in June!
Awesome! I'm sure a lot of fans are going to be psyched to hear that. Do you know where they'll be?
The only one we know of right now, which still isn't definite, is at Red Rock, in Denver.
This may sound like a weird question, but why 2011 after such a long hiatus?
You know, I don't know. We just kind of feel the flow of how our relationships are and where we are in our lives. It's been ten years since we've legitimately toured together. With State Radio, it felt like we really got into a good place, and it feels good enough that I was thinking it would fun to get back with the guys and play some shows.
How do you respond to your fans' overwhelming enthusiasm about the whole situation?
It's awesome! [laughs] But really, I'm continually amazed, and I really feel lucky to be a part of it.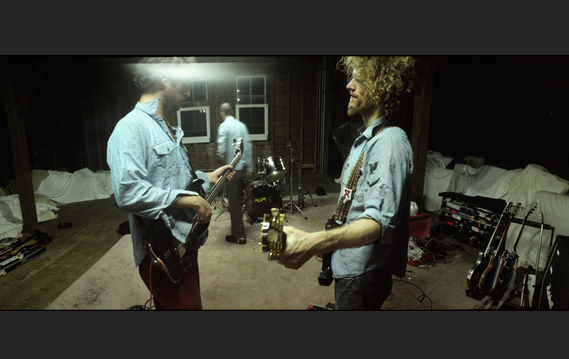 So I have a couple "randoms" I want to ask you, as well.
Cool [laughs].
What's your favorite place in the world to play?
Definitely Asbury Park, NJ.
Why there?
Well it used to be this really run down old carnival town on the beach, down on the Jersey shore… it's getting a bit better now though. But they were, and still are, these really wild shows…  just anything goes, you know? We'd jump in the water after the shows, too. It was great. When we first started playing there in the late '90s, it was so bad. There'd be syringes all over the beaches… just a rough, rough place.
Do you remember the greatest show you ever played?
Well that Dispatch one in Boston was pretty awesome! It was such a beautiful day, people were jumping in the Charles River… just great. Second to that was probably playing in the [TD] Garden with State Radio after we got to skate in between periods and did a relay race against the ice girls.
I think it's safe to say you guys like playing in Boston, then?
Oh, yeah! We love Boston. It's home.
I have one last question for you that sort of relates to your work with Calling All Crows – what do you think is the one major humanitarian issue that people aren't paying enough attention to?
The treatment of women worldwide. It's the cause that I'm most passionate about. Historically, it hasn't gotten a lot of coverage or attention… I think that if the women and the mothers of the world are treated with respect, taken care of and not taken advantage of, so many other things in the world can change as a result, and will change for the better. There are crazy statistics… I'm not sure exactly what it is, but even here in the US, something like one in every three women is abused at some point. I think that if we call attention to the issue, so many good things can follow… we've pretty much been neglecting half of our population for years and years, and if we can turn that around, it will really make us a much more whole society.