Everyone has heard of America's Next Top Model. Whether it's your favourite show of the week, or a guilty pleasure, we've all heard Tyra's unflinching spiel: "Congratulations [insert name of  model hopeful]. You are still in the running to become America's Next Top Model.'"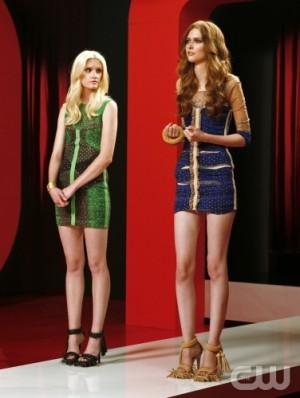 But after 14 highly rated seasons, has ANTM actually produced any Top Models? Each cycle's winner was awarded a $100,000 contract with a reputable agency, a contract with Covergirl and a spread in Seventeen Magazine. More than enough to launch a career, one might think.
Unfortunately, while many of the show's contestants do in fact continue on to become working models, none have completely  broken into the industry and achieved the 'Top Model' status that the show claims to promote. Some feel that this may be because each model's first spread was in Seventeen Magazine, a magazine that is not necessarily known for its fashion editorials.
In attempt to combat this effect,
Tyra has teamed up with Italian Vogue
for season 15. Almost completely revamping the show, this season's prizes included the usual contracts with an agency and Covergirl, but this time, the winner would receive a spread in Vogue Italia and a cover of Beauty in Vogue; a significant step up in the fashion hierarchy.
ANTM's 15th season concluded last Wednesday with Ann Ward and Chelsey Hersley competing in the final round. The two models walked in a Roberto Cavalli fashion show and shot their Covergirl commercials. In the end, Ann prevailed and was named America's Next Top Model. A beautiful brunette of 6′ 2″, Ann proved to the judges that she had the ability to make it in high fashion. The question now however is this: will appearing in Italian Vogue really help to propel Ann to Top Model status?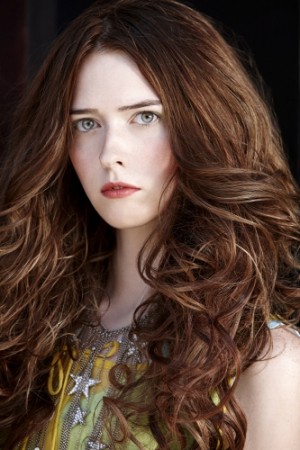 In a few short weeks of competition, Ann has already had the privelige of working with some of the industry's top professionals, including photographers Mathew Rolston and Patrick Demarchelier. By beginning her career with a spread in the world's most reputable fashion magazine, Ann is basically guaranteed the kind of exposure that she needs to make a significant mark on the industry. Italian Vogue is the big leagues. The models who appear in this publication demand attention and respect, and Ann is sure to  have the most important people in the business clamoring to see her debut.
Even though I was 
#teamchelsey
(I think she better emobodies the Top Model ideals) I honestly think that Ann has a great chance at being a successful editorial model. (She might want to stay off the runways though…) Ann has a quality that personifies what Tyra has been saying all along: being a model isn't about being pretty, it's about having a face that makes you look twice; a face that makes you reconsider your perceptions of beauty. Italian Vogue is the perfect home for a strange face making a bold statement.