Orienting to BU is a series aiming to help incoming freshmen in the sometimes bumpy transition from high school to Boston University. Articles will be released around each summer orientation session.
It's one of the most profound moments in a college student's career. Your family has just disappeared on the T or in their car on a journey back home. Except this time, you aren't with them. Eventually you make it back to your new dorm room, sit on your bed with your hands folded in your lap, sigh, and think "this is going to be my home for the next nine months."
It's a powerful moment.
A powerful moment that arrives immediately after a chain of stressful, clunky, and probably sweaty many other moments.
Move-In Day, whether it is for FYSOP students or those who arrive later, is not usually a smooth process. It involves entire herds of families, long lines, slow elevators, and a person's entire life shuffled in with one moving cart at a time.
Fortunately, there are some steps that can be taken before that day arrives.
First, if you have a roommate, make sure you touch base about when he or she will be arriving to move in. It may be tempting to move in around the same time to meet each other's family. Ignore that temptation. Try to schedule things so there will be no overlap whatsoever. An average dorm room can barely handle you, your stuff, and your doting-yet-uncoordinated family, let alone anyone else's.
Research the weather as soon as you can. New England is notorious for downright mean weather conditions. It will probably be very hot the day you move in. If it isn't hot, it will be raining. If it isn't raining, it will most definitely be windy. At the very least, you'll get an early lesson about the infamous wind tunnels up and down Commonwealth Avenue.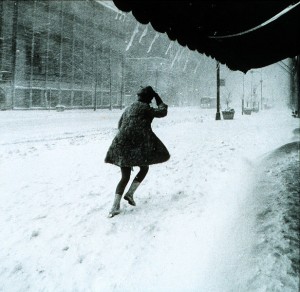 Also, make sure all of your stuff is neatly packed away in organized storage items such as suitcases, bins, and crates. Square is the goal. Why? Because when you arrive to haul in your stuff, you will only have access to one moving cart at a time and you will need to conserve space.
Why not just make multiple trips, you say? At least two trips will probably be necessary, yes, but any more than that and you risk pushing over your one-hour cart rental limit. Not to mention you'll be spending enough time waiting in line like the many of other freshman at the three elevators you most likely have in your building.
As a bit of a warning, it's also important to note that your BU ID will be taken when you request a moving cart. I know it was jarring for me when my shiny, new ID was suddenly being taken hostage without my prior knowledge.
After you've deftly organized your moving cart, meandered into the line, and have eventually scored an elevator, it is time to mentally review your room unpacking game-plan. First, put all (if you have any with you) family members to work. Don't let mom get too distracted by nostalgia, you have a time limit to deal with. She can reminisce about your childhood after your cart is turned in.
Immediately hone in on outlets on your side of the room. Figure out which electronics go where while family unload the cart's contents onto your bed. If possible, have some people organize the room while you retrieve more stuff. Once you make the final trip, unload everything, and trade your cart for your BU ID, now time no longer poses a threat. Mom can finally be nostalgic without you hassling her.
Once every book is shelved, shirt is hung up, and photo is taped to the wall, the process finally ends. And that's it. A sweet, simple sense of accomplishment followed by the seeping realization that this is both a beginning and an end. And as you take in that very moment, your younger sister will proceed to criticize your room's lack of feng shui.
At the very least, you handled the process with record speed and lowered stress. Forget what she says.