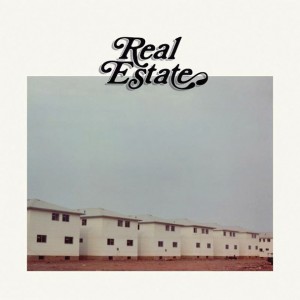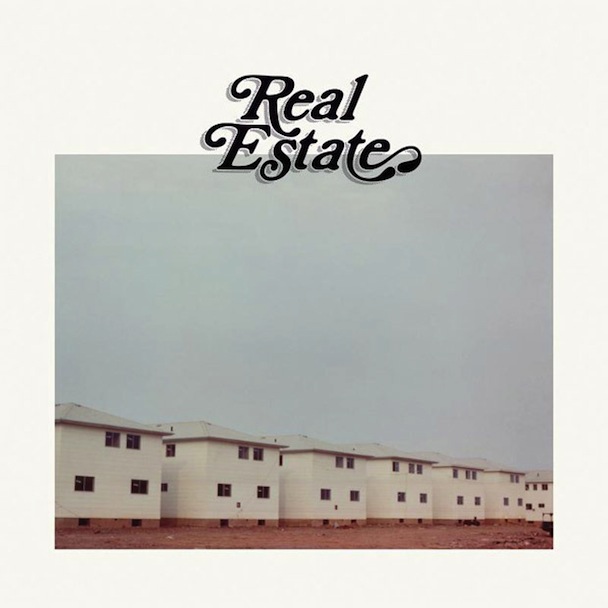 The best part of Days, Real Estate's sophomore release, is the title. It perfectly encapsulates everything about the album. Set in the past, Days expounds upon the youthful restlessness that was succinctly described in "Wasted Hours", from 2010's The Suburbs. Taking the time to remember all those "Wasted Hours" while lacking the scale or drama characteristic of Arcade Fire, the resulting album is a much more intimate and nostalgic exploration of the subject.
Days is built upon a warm and hazy sound, reminiscent of a song one might have heard on the radio thirty years ago while cruising the highway. Lyrics like, "I carved our name into a tree/I walked on decomposing leaves/I skated on a frozen sea/It's real as far as I can see" drift about, watching as days, months, and seasons float by (lyrics from "It's Real"). Guitarist Matthew Mondanile has improved the most since the last album, bringing in the unique sound he developed as his solo act, Ducktails. Songs when Mondanile gets center-stage, like on the instrumental track "Kinder Blumen", are among the album's best; they heavily contribute to how the album meanders along from memory to memory, making the whole thing sound like a dream.
The band has definitely chaged since their first release two years ago. In the time since then they've toured with Deerhunter, Girls, and Woods. Some of this influence can be heard, yet Real Estate maintains their own identity. But I can't help but feel like something is missing from Days—it just doesn't have the same kick that Real Estate did. The last release was more relaxed, which made it friendlier and approachable. This album is clearly closer to the band member's lives, but it feels like they're keeping us an arms-length away.
I'm just not too sure about Days. On paper, everything looks great—and that's what makes the dual-meaning of the title so wonderful. But in practice? I just can't believe that these kids put their whole hearts on the table; it seems like there's emotion being held back for the sake of style and the album suffers because of it. As for that style? I can't help but remember a James Murphy lyric from "Losing My Edge" about kids with "borrowed nostalgia for the unremembered 80s", and can't help but feel that anyone from our generation who emotionally connects to their throwback style doesn't really know what they're talking about. It's incredibly dreamy and light, but because of that Days lacks real substance.
Days is available for purchase from Domino Records on cassette, CD, or vinyl.