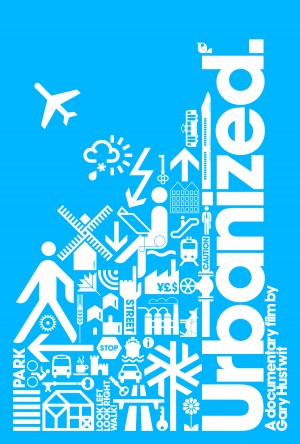 During the question and answer session that followed the Museum of Fine Arts's Friday night screening of Urbanized, design documentarian Gary Hustwit's newest film, one attendee made an acute observation of Hustwit's storytelling style. He said that in most documentaries there is an "A roll" of active documentation (this includes subjects speaking or interacting with the audience or camera) and a "B roll" of passive documentation (ambient sights and sounds; usually establishing shots of locations or people), but Hustwit's films are special in that the B roll is the A-roll; our world is his subject, the commentary is simply exposition. This is a fantastic observation because the charm of Urbanized is that it takes our everyday world and makes it extraordinary.
Urbanized documents the design of cities (and their planners or architects) that allow hundreds of thousands of people to live in harmony. It is Hustwit's third film, following the relative successes of Helvetica and Objectified, documentaries about graphic and industrial design, respectively. Urbanized is much grander in scope than the previous films, and the result is not only a tour of cities across six continents but also a shift away from a study of high-profile "makers and shakers" to a focus on the role ordinary citizens play in the design of cities. Future focused, Hustwit spends very little time dwelling on past urban planners like Baron Haussmann or Robert Moses, instead choosing to focus on what changes are happening right now around the world to make city dwellers happier and healthier.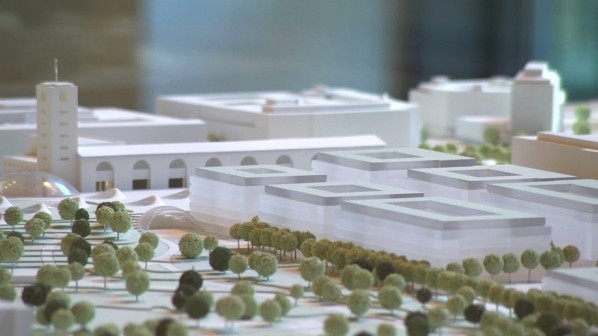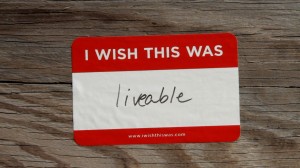 In fact, it is this focus on people that makes Urbanized the best entry in Hustwit's design trilogy. Good design, whether of images, objects, or streets, is completely dedicated to improving the lives of the people who encounter it. Like the best orchestral musicians who practice their whole lives only to better connect the audience to the composer, the best design strives to be completely invisible, perfectly facilitating public communication, use, or navigation. Bad design is highlighted by the failed utopia of Brasília, where monumentality is valued over the comfort of its residents. The best urban design, like Bogotá's commuter-friendly public transportation where buses get private lanes on traffic-choked highways, is always pursued with the goal of function before form. Even in its final shot, a sunset view of Manhattan with a passing subway train in the foreground, Urbanized is a testament to the triumph of people-centered design.
If there's anything to learn from Urbanized, it is that you shouldn't take anything for granted, especially since we live in a city. The height of the curb, the spacing of trees, the style of benches and trashcans—every little thing—was considered and created by someone else, just to help us all live a bit easier. Design isn't hokey yuppie marketing bullshit and glossy iPhone apps; design is a force within our society that has a significant impact upon everyone's life. Go see Urbanized for a new way to look at the world.
Helvetica and Objectified are both available to stream on Netflix Instant Watch and totally worth it.