Boom! Wham! Pow! The ComiQuad is a column dedicated to the spandex-laden world of comics and superheroes. It goes up each Tuesday and will alternate between comic book reviews and other comic book news. Reviews shall try to be spoiler-free. Zam!
Readers of the ComiQuad, I need to make a confession. The ComiQuad, contrary to popular belief, is not the most visited and most updated comic book news source on the Internet. In fact, much of the CQ's information comes from other bigger, scarier, and tougher comic book news organizations on the block.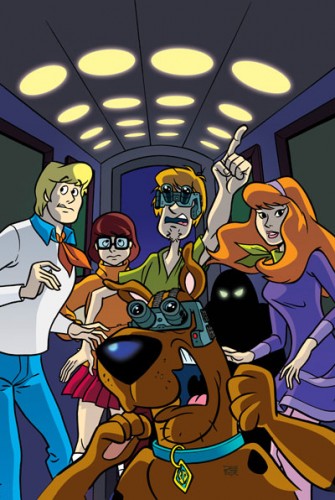 Now that I've shaken everyone's entire life foundations at their cores, continue reading to see exactly how different and useful these websites are.
Although it is difficult to gauge exactly how popular or influential different comic book news organizations are, it would be a fair bet to say that Newsarama is definitely somewhere at the top. The site has over 110,000 "likes" on Facebook (whatever that actually indicates) and almost 20,000 followers on Twitter. For a comic book news outlet, that's pretty good.
Compared to its competitors, Newsarama appears to get the largest amount of exclusive interviews and previews from established comic book writers and artists. A vast quantity of original, exclusive news and future spoilers come from the website on a regular basis.
The layout, although completely barren in its "Hot Debates" section, is easy to navigate thanks to the well-placed thumbnails organized both in a box at the top of the page and in the column traveling downwards. The website is not cluttered with too much irrelevant news; it focuses mostly on the most immediately interesting information.
Three popular and regular installments at Newsarama are their "Top 10" lists, which often feature quotes from wildly intelligent and dashingly attractive outside sources; "Hey, That's My Cape!," a humorous and engaging column by Jill Pantozzi; and their "Best Shots Reviews," which, surprisingly enough, review the week's comic books.
Of all the major comic news sites, it is the most well-rounded and features the greatest percentage of first-hand news.
Comic Vine, although much farther down the Facebook "like"-ability list at 4,000+ "likes," offers much more in the way of immediacy and community than the rest of its competitors.
For starters, Comic Vine houses a massive online comic book user-edited encyclopedia (a "wiki") that acts as an excellent database for everyone's favorite characters, stories, writers and artists. Want to see how many interviews Scott Lobdell has had? Interested in Starfire's character biography? Want submit a user review for any given issue? It's all easily available on the website.
Just picked up the latest issue of Scott Snyder's Batman and desperately want to hear other's opinions? Comic Vine also has a knack for having the fastest reviews for the week's comic books to satisfy that need. By and large, the vast majority of Wednesday's comic books will be reviewed by the end of that day. The only websites that have a faster turnout are those creepy, average reader-made blogs that look like they're stuck in the '80s.
Also, the website regularly features child-geared comic reviews by "L'il G-Girl," the eight-year-old daughter of one of their regular contributors. It's adorable.
IGN is a massively popular website that dedicates itself to all things relegated to the land of Nerdia. It typically specializes in the field of video games, but it also regularly updates a section dedicated to the comic book district of the Internet.
The site's most popular attraction occurs every Thursday. Although Comic Vine reviews most of the week's comics on Wednesdays, IGN Comics offers more in-depth reviews on all the week's comic books on Thursdays. The site also grades on a 20-point scale from 1-10, which is much more detailed than Comic Vine's 1-5 star rating system.
Honorable Mentions
Once you've scoured the Internet for comic book news across Newsarama, Comic Vine, and IGN Comics, there are a few other websites that act as great supplementary resources/excuses to procrastinate online.
ComicsAlliance is far less "newsy" than the other websites, but is far more snarky and opinion-based. It features almost legendary op-ed pieces, artwork columns and great photo-sets of excellent cosplayers.
Bleeding Cool might be one of the best websites for rumors, incredibly obscure news (like how the French promote the Teenage Mutant Ninja Turtles), and comic book film information. Unfortunately, that makes for an overwhelmingly cluttered homepage. Fortunately, that makes for a lot of news that the other websites don't always get.
Lastly, there is Comic Book Resources. In many ways, the website is very similar to Bleeding Cool. It features a wide survey of news, several exclusive previews and a layout that barrages readers with information. It's popular with comic book fans and has a heavy community backing on its forums, which sometimes feature conversations with actual comic book writers. Unfortunately, as with most communication online, it can be known for degenerating very quickly into a vile war of Internet trolls.
Well, the truth is out. Those are all my inside sources into Comic Book Land. I realize some may leave the CQ forever, but for those who prefer my usual level of sass and melodrama, please stick around for some more. And who knows, maybe some ComiQuad quotes will pop up elsewhere on the Internet.