This week, the music world is amping up for our favorite night of the year: the Grammys. Rumors are swirling around potential performance surprises, guest appearances, and of course, winner predictions. No one wants to miss Music's Biggest Night this Sunday at 8:00 on CBS.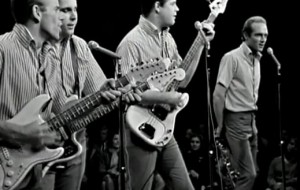 The Beach Boys to Collaborate with Foster the People, Maroon 5 at Grammys
The three rock bands are set to take the Grammy stage together, where Beach Boys members Brian Wilson, Mike Love, Al Jardine, Bruce Johnston, and David Marks will reunite for the first time in over two decades. This collaboration comes as the latest in a string of performance announcements including Adele, Deadmau5, Taylor Swift, Katy Perry, and Nicki Minaj.
Foo Fighters Look Forward to Fighting Adele
"Fighting" for Grammys, that is! They are up against one another in a whopping six categories, including Best Album. Foo Fighters singer Dave Grohl says he's honored to be up against the "Someone Like You" singer and praised her with his comment to The AP, saying, "I'm glad that we're with Adele in the same category. It means we've done something right. I think she gives us all hope. She's made an incredible record, and she's an incredibly talented artist, so maybe it is true that the cream actually rises to the top." Adele's Grammy performance will be her first live show since she underwent vocal chord surgery last year.
Grammys Go Electronica
For the first time ever, the Grammys will include an all-electro performance segment to honor the rising genre. Deadmau5 and David Guetta are among scheduled performers to bring the best in electronic dance music to the awards show.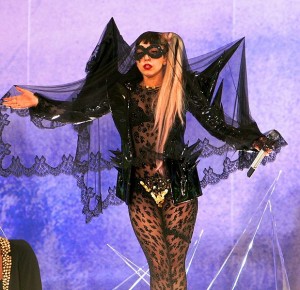 Lady Gaga Announces "Born This Way Ball" Tour
Gaga is gearing up to hit the road on a whopping 110-date tour this year. She recently announced the first dates of the Born This Way Ball Tour, which kicks off in June in Asia and Australia. She won't be North America-bound until early 2013, but hey–it's never too early for Little Monsters to start planning their ball outfits.
Klaxons Cancel Concerts to Work on Album
Indie rockers Klaxons just announced cancellations of their 2012 festival appearances in favor of focusing on a new album. Both LCD Soundsystem's James Murphy and The Chemical Brothers are rumored to be involved with the band's Surfing the Void follow-up.
And in case you missed it…
M.I.A. got a little profane during the Super Bowl half time show
Everyone feels bad for Lana Del Rey…even The Black Keys