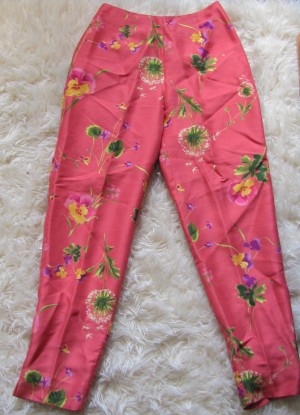 A great closet can be a pricey thing, especially on a college student's budget. It's difficult to resist new trends when they come along, but even more gut-wrenching to see that drastically reduced account balance after you indulge.  Thankfully, there are ways to scratch that fashion itch without breaking the bank. For those fashionistas apprehensive of thrifting, have no fear! The Quad is here to show you the way to shop thriftily without sturm und drang. There are countless ways to save on style in Boston, whether they be at thrift shops like Goodwill and Buffalo Exchange or hidden within major retailers.
Be Tenacious. This is the most important thing to remember while bargain hunting for stylish finds. That dirt-cheap gem may be hidden deep within a thrift store bargain bin or sale rack. The good finds will almost never be on the surface of things. Don't give up just because you don't see anything immediately.
Shop in unexpected places. Oftentimes, one of the best ways to score in a place like Goodwill is to walk right by the ladies' section and head straight for the men's and boys' sections. While the ladies' section may be sometimes chock full of great finds, don't miss out on what the rest of the store has to offer. Look for boys' denim jackets and t-shirts (classic cartoon characters abound on those—fun and on trend!) and mens' belts, shirts, jeans, and sweaters. These areas are often overlooked, but boast great basics.
Be an aggressive sale shopper. When those sales at the bigger retailers go up, it is time to pounce. The key is to go early and be aggressive. Look through each rack thoroughly, pick up anything that catches the eye, and try everything on before considering buying it. This may be the hardest part, but it's worth it to know that you are getting your money's worth. Even the sale items at these retailers may be pricier than your average thrift store find, so make sure that they really live up to their value before purchasing. Usually, these great sales occur after major holidays (December 26 is a veritable bonanza).
Think flexibly.That skirt in Goodwill that had a great print but was a weird length. That belt that had too few or too many holes. That shoe with a damaged sole. These are the stuff of miracles! They may seem ill-fitting or damaged, but before passing them off, really evaluate their strengths and weaknesses. Is it a flattering color? Is the fabric high quality? Does the

Take note of the jeans in the mens' sections of thrift stores. They make great cutoffs! Photo by Sharon Weissburg

general shape work? Will it look great with the rest of your clothes? If yes to any of these, this poor orphaned article may be worth a little sprucing. Many repairs (take-ins, let-outs, hemming, re-soling, etc) are either DIY-able or very inexpensive. With a little bit of work, it's easy to turn trash into treasure. Do not, however, try to repair or alter things that are either beyond fixing or too expensive to change. If the shoes are too small, they are too small. If the sweater is itchy, it will remain itchy.

When the right time comes to spend, spend. There are some things that one just can't get from thrifting and penny-pinching alone. When necessity, ability, quality, and opportunity converge, sometimes a girl's gotta splurge. Don't skimp on an essential if you can't get it right anywhere else. Quality must always be key.
With these tips in mind, finding a bargain will be a breeze. Go forth and thrift!