Remember when Mom tried to push the apple chips—when she tried to replace the crispy, greasy and salty potato chips with a more healthy snack? I do, and I hated it. I was rarely allowed to enjoy a bag of good old junk food unless I guilt-tripped one of my friends into giving me theirs. Maybe that is why now, as a twenty-something-year-old, I enjoy the healthy snacks in life—not to say that I do not crave a bag of Cheetos now and then.
Well turns out I found a recipe for apple crisps that not only pleases my palate, but would also make my mom proud. It is very easy to make and lends itself to experimentation. The apples can be sliced either by hand (which is harder but doable) or using a mandoline slicer. Before placing them into the oven, sprinkle the slices with anything from sugar and cinnamon, to chili powder or salt and pepper.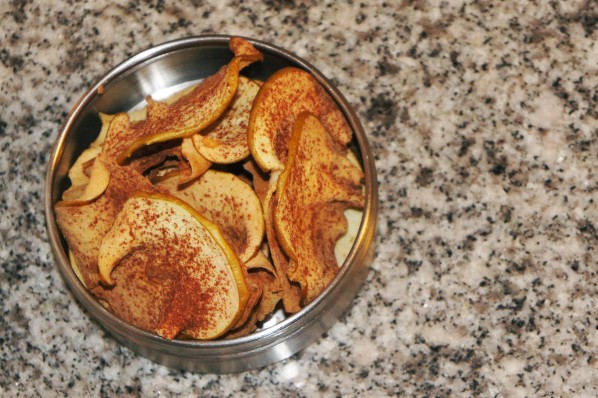 Crispy Apple Chips (adapted from the Ktchn)
Active time: 15 minutes. Total time: 2 hours including cooling.
2 apples, I used Granny Smith, cored or not
Cinnamon (optional)
Sugar or Splenda (optional)
Preheat oven to 225 F. Line two rimmed baking sheets with parchment paper.
Using a mandoline, slice apples into 1/6-1/4 inch rounds (or thinner depending on how crispy you want your chips to be). Arrange apple rounds on lined baking sheets. Sprinkle with cinnamon and Splenda, or other seasonings.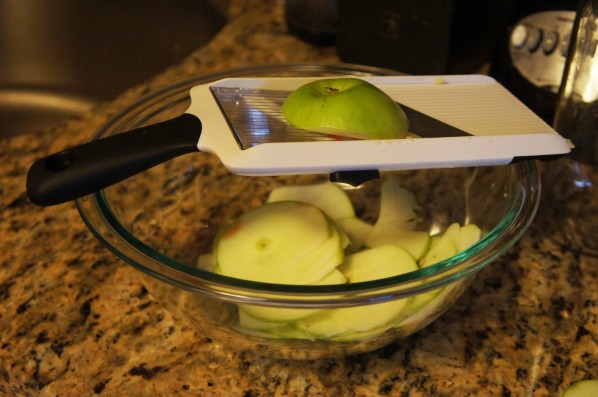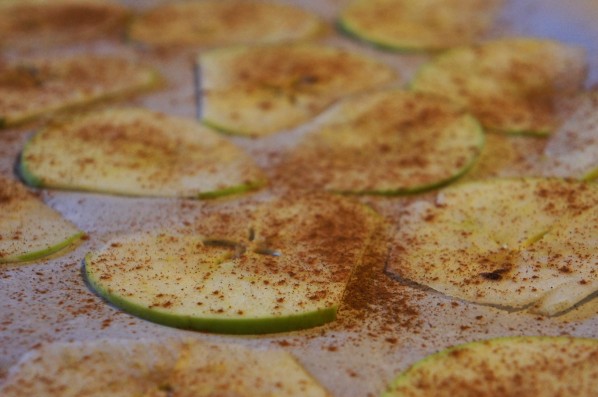 3. Bake for 1 1/2 hours, or until edges are crisp and apple rounds get wrinkly, turning rounds and sprinkling again halfway. Let cool and serve.