Yesterday came and went like any other day, but its distinction as 2012's Super Tuesday (the day on which eleven states across the country would cast their votes in Republican primaries) ensured Tuesday's impact would be felt throughout the remainder of the election cycle. Here, we look at each state and its final polls.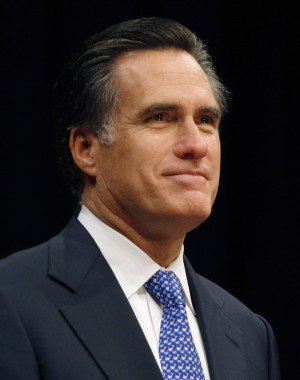 Virginia
With only Mitt Romney and Ron Paul on the ballot in Virginia, the race for Old Dominion's delegates was expected to be rather close. Mr. Romney, the former governor of Massachusetts, outpaced Mr. Paul, the long-serving Senator, finishing with 60% of the vote to his competitor's 40%. A victory brought all of the state's 43 delegates to Mr. Romney.
Massachusetts
Mr. Romney and Mr. Paul were joined by their usual competitors Rick Santorum and Newt Gingrich on the ballot in Mr. Romney's adoptive home. Not surprisingly, Mr. Romney dominated in the state for which he once acted as chief executive, pulling in an impressive 72% of the vote. His fellow hopefuls struggled, with Mr. Santorum coming in a distant second with 12%, followed by Mr. Paul at 10%, and finally Mr. Gingrich at just 5%. The victory captured all of the state's 41 delegates for Mr. Romney.
Idaho
Mr. Romney recorded yet another victory in the Gem State, far surpassing his competition with an impressive 62% of the vote. The order of finish was unchanged from Massachusetts, with Mr. Santorum, Mr. Paul, and Mr. Gingrich pulling in 18%, 18%, and 2%, respectively. Idaho's 32 delegates all went to Mr. Romney.
Vermont
Another victory for Mr. Romney, who finished with roughly 40% of the vote, meaning an additional 14 delegates for his campaign. Mr. Paul placed second with 25%, while Mr. Santorum placed third with a modest 23%. Mr. Gingrich again brought up the rear with a weak 8%. Vermont has 17 delegates to award and automatically awards 14 of those, based on proportionality, to any candidate receiving 20% or more of the vote. The assignment of the other three delegates is decided by state leaders.
Georgia
As expected, Mr. Gingrich performed well in his adoptive home, winning with an impressive 47% of the vote. Rather surprisingly, Mr. Romney, who has come under heavy fire for his apparent lack of social conservatism, finished in second with 26%, while Mr. Santorum pulled in 20%. Ron Paul did not have a strong performance in the Southern state, finishing a distant fourth with just 7%. Since Georgia awards its delegates proportionally, Mr. Gingrich walked away with 37 delegates, Mr. Romney took 8, and Mr. Santorum gained 1.
Oklahoma
A clutch victory by Mr. Santorum was recorded in the Sooner State. In one of the tighter contests of Super Tuesday, Mr. Santorum with 34%, outpaced runners-up Mr. Romney with 28% and Mr. Gingrich also with 28%. Mr. Paul again lagged behind, finishing with 10% of the vote. As a state that, like Georgia, awards delegates proportionally, the top three finishers all emerged with respectable numbers: victor Mr. Santorum earned 10 delegates, while Mr. Romney and Mr. Gingrich both won 8.
Ohio
Ohio is by far the closest competition of Super Tuesday. In a vote that was expected to come down to Mr. Romney and Mr. Santorum (the two perceived frontrunners) it was the former who ultimately emerged victorious in a margin that could prove vital with respect to capturing the nomination. Mr. Santorum's impressive 37% showing was beaten only by Mr. Romney's 38%. Their total number of votes were only about 10,000 apart. Mr. Gingrich finished with a modest 15%, while again Mr. Paul placed fourth with just 9%. The top two split the state's 41 delegates—Mr. Romney collected 29 and Mr. Santorum recieved 12.
Tennessee
Staunch social conservative Mr. Santorum did well in one of the more conservative states voting on Super Tuesday, recording a relatively decisive victory. With 37% of the vote, the former Pennsylvania senator outpaced runner-up Mr. Romney (28%) and third place finisher Mr. Gingrich (24%). Mr. Paul again failed to crack double digits, finishing with only 9%. 34 delegates were split proportionality, with Mr. Santorum collecting 21, Mr. Romney 8, and Mr. Gingrich 5.
Alaska
Mr. Romney collected yet another victory in the Last Frontier, edging out runner-up Mr. Santorum with 32.6% of the vote. Mr. Santorum finished only slightly behind Mr. Romney, with 29%. Mr. Paul improved on his performances, collecting 24% of the vote while Mr. Gingrich rounded off the group with 14.2%
North Dakota
Mr. Santorum surged past Mr. Paul, who was eyeing a victory in North Dakota. Finishing with 39.7% of the vote, Mr. Santorum shook off Mr. Paul's challenge, as the Texan wound up nearly 10 points back with 28.1%. Mr. Romney collected 23.7% and Mr. Gingrich amassed a poor 8.5%
Wyoming
Still in the process of counting votes.
With the number of delegates needed to seal the nomination set at 1144, the results of Super Tuesday have positioned certain hopefuls in much better standing to achieve that number. With 10 of 11 states declaring winners and awarding delegates, the current tally of delegates is as follows:
Mr. Romney : 415
Mr. Santorum: 176
Mr. Gingrich: 105
Mr. Paul: 47
Be sure to follow the next round of primaries on Saturday March, 10, when Kansas, Guam, and the US Virgin Islands cast their votes. A total of 55 delegates are on the line between the three votes.