This week, Newsic Music's focus is on some of pop's lesser-known, up-and-coming and forgotten artists. Sometimes it's just important to remember who fuels the pop charts other then Lady Gaga (who, by the way, is taking a "vow of silence").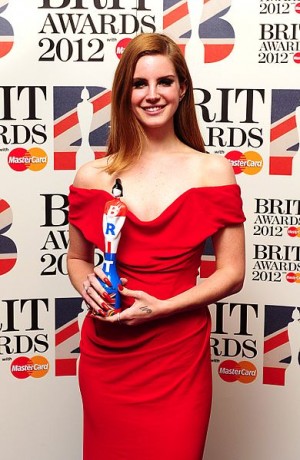 Lana Del Rey Releases New Clip
LDR is at it again with her vintage-tinged, old-Hollywood-inspired mini-movies, this time for her latest single, "Blue Jeans." Her swoon-worthy "Born To Die" co-star Bradley Soileau is back for round two in what the songstress says is part of a trio of songs about an ex-relationship. "Blue Jeans" features the pair in black and white, swimming to one another in a pool of alligators (or are they crocodiles?) and floating around in a dreamy haze.
Being on Top Is So Much Fun.
Fun. remains on top of the Billboard Hot 100 for a third week–proving that pop doesn't have to be wig-clad, whiny and auto-tuned. The band's debut single, "We Are Young," is currently beating out Kelly Clarkson's "Stronger," Adele's "Set Fire to the Rain" and Nicki Minaj's "Starships."
Gotye Closing In on Fun.'s Top Spot
Belgian-Australian indie rocker Gotye is also descending upon the Hot 100 with unapologetic force, coming in at number five–only four spots behind Fun. "Somebody That I Used To Know" also peaked at number one on the Australian charts, where it held down the spot for eight weeks last year.
R. Kelly to Resurrect "Trapped in the Closet" Series
In what's probably the biggest R&B news of 2012 so far, R. Kelly is announcing that he'll be releasing further installments of his 2005 lyrical soap opera, "Trapped in the Closet." Twenty-two chapters of the series came out between 2005 and 2007, and now Kelly is gearing up to release a whopping 32 more chapters this year.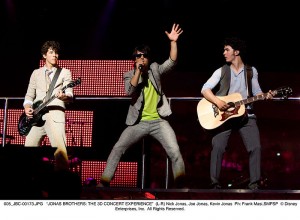 The Jonas Brothers Return
…to TV. The JoBros are allegedly in talks with E! to get their own reality show à la the Kardashians. The boys are no strangers to television, after starring in a Disney Channel series that aired in 2009 and 2010 and their various stints in guest roles and made-for-TV movies. Joe, Kevin and Nick have been laying low since their band went on hiatus (Joe pursuing a solo career, Nick taking on Broadway and Kevin taking on marriage), but now it seems they're aiming to capture older audiences with a look into their now "grown-up" lives. Let's just hope we won't have to see any D.U.I. arrests or family interventions. Awkward.
 And in case you missed it…
Justin Bieber's answer to Avril Lavigne's "Girlfriend"
The Black Keys hate Nickelback. Can't say that's shocking…
Kasabian drops a new video(!!!)