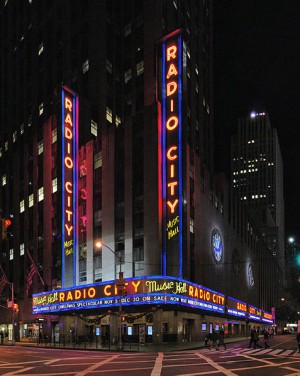 This Thursday at 8 p.m., thousands of people will cram inside the Radio City Music Hall in New York City to watch a spectacular show.
No, it's not the Radio City Christmas Spectacular.
I'm talking about the 77th edition of the NFL Draft, or the three days of the year where a bunch of 20-year-olds sit around in their best suits and hope to hear their name called like a girl waits to be named prom queen.
Unlike NFL Drafts in the past, there isn't much anticipation over who is going to be picked No. 1 overall. The Indianapolis Colts have already informed former Stanford quarterback Andrew Luck that he is going to be their prom king (I mean pick). It is also assumed that the Washington Redskins, who have the second overall pick in the draft, will go with former Baylor QB and Heisman trophy winner Robert Griffin III. So instead of starting the argument over who is going to go No. 1, draft experts all over are debating whom the Minnesota Vikings will select at No. 3.
The most likely pick for the Vikings will be Matt Kalil, offensive tackle from USC. While there is talk that they should select a playmaker like running back Trent Richardson or wide receiver Justin Blackmon, it's more important that the Vikings find someone to protect quarterback Christian Ponder, who was sacked 30 times last season. It doesn't matter how many playmakers Ponder has around him if he can't stay upright long enough to throw to them. The Vikings already have players such as Percy Harvin and Michael Jenkins for Ponder to throw to, not to mention star running back Adrian Peterson to hand the ball off to. The Vikings' main concern is without a doubt finding someone to protect Christian Ponder in the pocket. Matt Kalil is that person.
Trent Richardson, the running back from Alabama, will most likely hear his name called at No. 4 by the Cleveland Browns, who could really use a great back like Richardson to supplement that offense led by Colt McCoy. Richardson is a running back that can not only carry the ball very well, but he can also catch passes in the backfield, making him a deadly asset for that team.
A big question surrounding the draft is when the third-ranked quarterback, Ryan Tannehill from Texas A&M, will hear his name called by NFL Commissioner Roger Goodell. The most logical answer to that question is by the Miami Dolphins, who are in desperate need of a quarterback. Even though Tannehill only started a handful of games as a quarterback in college (he started his collegiate career at wide receiver before moving behind center), he would be under head coach Joe Philbin, who developed such great quarterbacks as Brett Favre and Aaron Rodgers.
The New England Patriots, who lost to the New York Giants in the Super Bowl last season, will have four picks in the first two rounds this year, so that should help them fill some of the holes they have, particularly in their defense.
Complete coverage of all three days of the NFL Draft begins Thursday, April 26th at 8 p.m. on ESPN.