If I am to believe the thirteen million or so articles written on the topic, we young, twentysomething, soon-to-be college-graduates are on the fast track to Disastertown, next stop: unemployment. It's an inevitability for which I have not yet prepared. With my dual degrees in Film and Psychology, I've not received a sort of education with the explicit purpose of turning me into a financially savvy adult. For example: I've held countless on-campus jobs, but the simple W-4 form baffles me every time I have to fill one out. When I have a problem with my bank, I always call my dad first. And I only pretend to know what I'm reading when I flip through the financial pages on the train ride to work.
But I can't be the only one in this situation. I can't be the only terrified college situation faking her way into adulthood.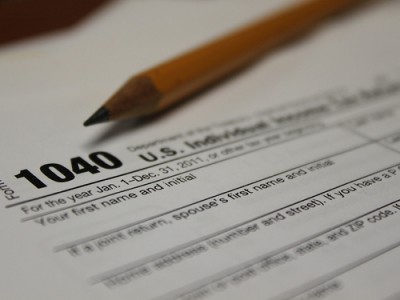 And I can't be the only one badly in need of some financial advice: a 2011 study by the Institute for College Access & Success' Project on Student Debt estimates "that two-thirds (66%) of college seniors who graduated in 2011 had student loan debt, with an average of $26,600 for those with loans… [while] unemployment rates for young college graduates in 2011 remained high at 8.8 percent." And at Boston University in the same year, the average loan debt was $36,488.
It started to eat at me recently, so I did what any member of my generation with a burning, important and embarrassing set of questions to ask would do: I went to the Internet.
A quick search on "financial tips for college kids" left me with more of the stuff I already knew: don't go crazy with credit. Limit how many loans you take on, particularly ones that accrue interest. Get an on-campus job. Don't eat out every night.
Most of those are obvious, first-semester-freshman sort of information. I was looking for something a bit more second-semester senior. So after a bit more digging, I unearthed some information.
And there was a lot of it out there, as it turns out.
The more I looked, the more there was to consider. I discovered, for instance, that if I rent (like most recent graduates,) I am substantially more likely to be the victim of a theft, and might want to consider getting renters' insurance—which only around half of renters actually get. And while the Patient Protection and Affordable Care Act will let me stay under my parents' health insurance until age 26, the plan might change across state lines, and it might be better to try to seek my own insurance.
But some of the advice went against what I'd learned before. In pre-college guidance sessions, for instance, teachers strongly advised us against getting credit cards, so most of my peers and I opted for debit; but as it turns out, there are plenty of situations in which credit is better, especially if you plan on being the kind of adult who pays his or her bills on time.
I admittedly felt like an idiot making this discovery at the age of twenty-one, since it seemed obvious to me that I should have been doing a lot to built up my credit score. So I dialed back a bit, and began with the rudimentary "top ten tips for college grads" sort of things. There are plenty of them out there, that's for sure. And if I added "for complete morons" to the end of any search term in any search engine, I knew I was bound to find the dumbed-down, super-simplified starter-kit to anything.
I read dozens of these things, and the more I learned, the more I felt compelled to move into a cabin in the woods and hide all my money under the mattress—but then I considered that hiding straight cash does not adjust for inflation in our financial system, and then I thought that maybe it was time I start investing.
But ultimately, I realized that the whole personal-finance thing—simpler than even the dumbest of "Dummy Guides" made it out to be—can be stated in three simple rules: acquire money, spend some (wisely), and save the rest (wisely.) Everything else is extra information.
Not that that extra information is not important, of course. It is. Knowing as much information as possible is important, and I'm sort of disgusted with myself that I didn't look this up before.
A 2006 study out of the Eastern Family Economics and Resource Management Association found, not surprisingly, that college students were not managing their finances too well, either because they were not following "recommended practices," or because those recommendations were off base.
Of course onus was on me, as an adult, to learn how to manage my personal finances, and it was my responsibility to take advantage of the information that was out there. But the study recommended something interesting: that "the results suggest that some college students are financially at-risk, and thus there continues to be a need for on-campus financial education." Should colleges be doing more to teach their students about finance? Should Boston University be offering more guidance for seniors outside of SMG? Should this stuff be taught in high school?
Or will we all be okay if, like me, an entire generation just goes to Google for answers?
Let's hope.
No, seriously, don't be a dummy like I was. Take a few hours away from Pinterest and learn some fundamentals about personal finance.  There's plenty of stuff on the Internet—sometimes too much, but this blog post was a good jumping-off point.