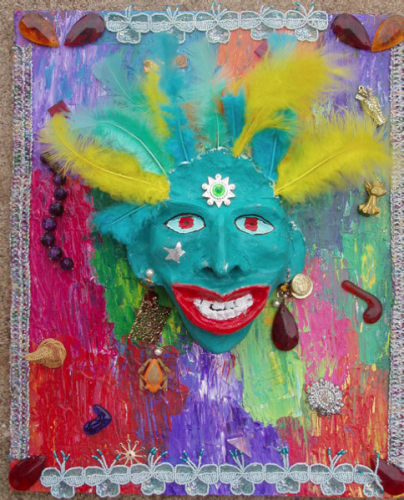 At a school of over 20,000 undergrads, it is not uncommon for student groups to fall through the cracks, dissipate beneath the stress of academia and personal lives, or simply never get off the ground. In 2009, Rachel Derman decided not to let that happen. She became the first editor of The Chimaerid–CGS's literary arts magazine, and the only one of its kind at BU.
Previously, CGS was home to a print magazine that would be published under various names. The Chimaerid's name and style as it exists today can be attributed to Derman's work. Dean Emery, Professor Meg Taylor, and Professor Regina Hansen all had a hand in getting the revamped magazine off the ground. Currently, Paul Thur of the CGS Writing Center advises.
The name Chimaerid (pronounced K-EYE-MI-RID) comes from a group of fish named after the Greek mythological beast called the chimaera, a monster that was created from the parts of many animals. In this way, the creators of The Chimaerid seek to create a magazine from the skills of many different artists: poets, photographers, filmmakers, painters, prose authors, creative writers, etc.
This is the first year that submissions are being accepted from BU juniors and seniors who previously graduated from CGS, as opposed to current CGS students only. Being a web publication, The Chimaerid is able to include such diverse forms of art in the magazine such as a short film or music track. In 2010, 61 pages were filled with everything from poems to long exposure photographs.
Thomas Pelkey is currently an editor for the publication and has undertaken the task of a "social media blitz" to get the hype up. "Our chief duty as editors are to dig through the submissions and select many works that seem to share a common theme," he says. Each year, the thematic thread of the submissions varies.
"People who read The Chimaerid are always pleasantly surprised at the depth of creative talent among CGS students," says Professor Hansen. "Having taught here as long as I have, I don't find it surprising at all. It's what I have come to expect from my students."
"We have often talked about opening up the magazine to submissions from the larger BU community," Professor Hansen continues. "I'd love to see that happen. The Boston University community has long valued the arts, and I'd love to see The Chimaerid become a bigger part of the that." There is a bright future in store for the online arts magazine.
Submissions are being accepted until Wednesday, April 10, to rhansen@bu.edu. The publication will be released in late April.