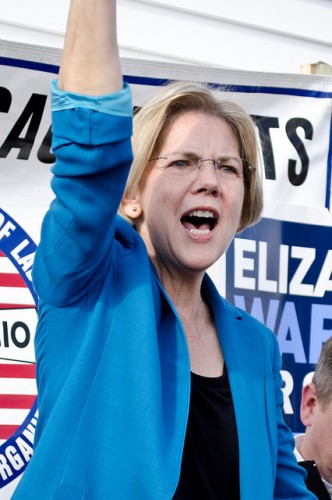 On Friday, the Sociology Department held its first Society, Politics, and Culture Workshop with Professor Neil Gross of the University of British Columbia and the Institute for Public Knowledge at NYU. Gross's lecture, titled off of his new book Why Are Professors Liberal And Why Do Conservatives Care?, discussed his study of just that–what drives liberalism in academia, and why?
Through a hoard of data, including direct survey interviews and public opinion polling, Gross has been able to cite empirical evidence for this notion. It is in fact true that professors tend to be more liberal. A survey of 1,400 professors concluded that 51 percent of them identify as Democrats, compared to the voting-age American public, at 35 percent. About a third of faculty polled Independent, though those who leaned Democrat outnumbered the Republican-leaning professors two to one. Only 14 percent of professors identified as members of the Republican party. In the 2004 election, 77 percent voted for then-Senator John Kerry for President of the United States.
The main point of Gross's lecture and his book was to explore these connections of political beliefs and higher education. Delving back into the 60s, Gross described how the strongholds of liberalism formed during the McCarthy era when professors were often targeted–and since then, not much has changed. How come?
"Narcissism" was Gross's first answer, which spurred a humored response from the classroom. But, beyond that, academia has a long history of impact on Democratic activism, and has diverse social and historical context that may drive professors to identify with the Democratic Party more often than not. Under circumstances of class, academia has high culture capital but low economic capital. Furthermore, advanced education is inherently liberal, Gross says, because it veers away from authoritarianism and students have become increasingly diverse.
Gross, however, concludes most importantly with a new observation and theory based in self-selection and political typing of occupations.
"Professors don't become liberal, liberals become professors," Gross said.
While some research shows that students may become more liberal in their undergraduate and graduate years, Gross says it is not a significant amount. It simply appears that those who identify as liberals are more likely to attend graduate school or receive doctorates on track to academic pursuits.
Becoming a professor may also fall into step with the political views of families, too. Fifty-nine percent of liberal families consider professorships prestigious, while only 43 percent of conservative families do, Gross said.
Gross's main theory of political typing can explain why liberals are more likely than conservatives to become professors. A "staple of research" indicates that there is an increase in job selection by means of personality and preference. Liberals tend to seek intellectual pursuits more than money-making careers, and universities give more room for progressives to be active.
Under these assumptions, a line can definitely be drawn between liberalism and academia, but is there enough to be bothersome? As Gross notes in his book's introduction, a third of the public believes that political bias is of very serious concern in higher education.
A progressive literature professor, Rick, who Gross interviewed for his research, was quick to suggest that while professors often vote Democrat, there are still those who do not–for example, factor in such disciplines like economics, business, or engineering. And even then, the Democratic Party is much more conservative than you'd think, he said.
"All you'd have to do to confirm that is look to Canada or any Northern European country." With those two thoughts in mind, "the university is going to start looking like a much less liberal place."
Neil Gross's book sounds like a fiercely interesting read. Please let me know if you can find it hiding on the shelves of Mugar Library (am I blind?)–otherwise, check it out on Amazon.