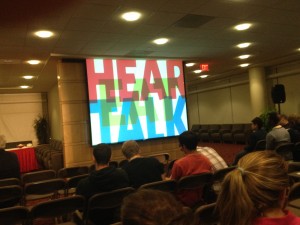 The final installment of Rhett Talks was held in the Student Atrium of StuVi I this past Monday night and featured lectures by Doug Kriner, Duy Doan, and Tyrone Porter. The series is comprised of three 15-minute presentations followed by a short question and answer period aiming to foster student to faculty interaction outside of the classroom.
Speaking first was Doug Kriner, an associate professor of political science and the Director of Undergraduate Studies. Kriner opened the night with a lively discussion regarding the nature of the government shutdown and how it would affect students' day to day lives. He then went on to present his lecture entitled "Hail to the Pork," which deconstructed the governing power of the president and the effects of federal spending with regard to swing states. Kriner noted that while the concept of a single, objective president is theoretically positive, the dangers lie in the "assertions of presidential universalism."
Following a series of pig puns dealing with pork barrel politics, Kriner joked, "It's difficult to make fiscal issues sexy."
Speaking next was poetry professor Duy Doan, who acts as the program director for the Favorite Poem Project. Presenting 2 videos of individuals reading their favorite pieces, Doan discussed the importance of integrating poetry into Americans' everyday lives. He asserted that poetry is a "vocal art," saying that "the first connection is through sound, through the lungs and the body." Urging the audience to seek out spoken word poetry presentations around the Boston area, he emphasized the fact that voices give life to poetry.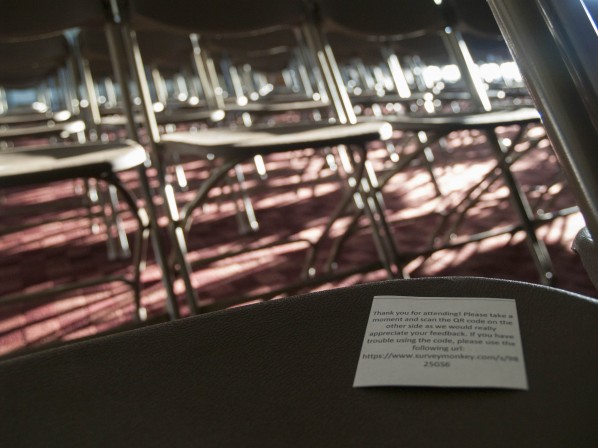 Closing the night was Tyrone Porter, an associate professor of  both biomedical and mechanical engineering as well as the associate director of the Center for Neuroscience and Nanobiotechnology. His presentation, "The Legacy of Steve Jobs," followed the life and career of the visionary man behind Apple. Beginning with an image of the IBM System/360 mainframe computer (a monstrosity the size of a room), Porter proceeded through the history of computer technology with a specific focus on Apple's innovative role in the market. He then applied Jobs' motto "think different" to the way we live our lives, stressing the value of living simply and generating unique ideas.
In the question and answer section immediately following Porter's presentation, the audience came alive with questions regarding Jobs' controversial personality issues, to which Porter remained loyal and optimistic. Finishing strong, Porter concluded with an earnest sentiment: "All right, it's been a lot of fun," which appeared to be the general consensus of the evening.
For more information about this year's Rhett Talks lecture series, check out last week's article by Nicole Seese.