There's a reason why Boston University is known throughout the country for its top-notch study abroad programs. With over 38 destinations, 11 language options, summer programs, and internships available for seemingly any major, it's no surprise that nearly 2,000 students from both BU and outside universities participate in these programs.
With various offices and programs throwing BU Abroad promotions on the walls of buildings and in the faces of students since day one, many BU students aren't aware that there are, in fact, abroad programs outside of BU. They exist. And they're awesome.
For some, scheduling conflicts or graduation requirements prevent the BU Abroad program from being a viable option. For others, the prospect of custom programs and varying lengths is what lures them. Although many BU programs offer sought-after internship opportunities, many times classes must be BU-facilitated and taken with BU students only. Doesn't sound very culturally diverse, does it? External study abroad programs offer to take students completely out of their comfort zones by taking BU affiliation out of the picture altogether. Don't need any more academic credits? You can volunteer for a few months. Want to extend your experience into the summer? Do a six-month program.
Maybe you just want to get out of Boston for a bit, and it's as simple as that. Here you'll find your answer; from living in a jail in Ireland to a home-stay in Ghana, these programs will take you far, far away from Commonwealth Ave.
Programs for Academic & Work Experience: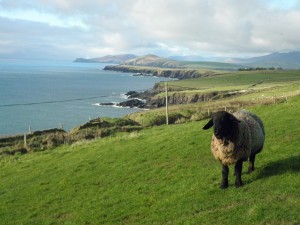 Program Name: The Spike Island Prison Archaeological Project, Ireland
Program Length: Partial summer
Cost: $4,900
Want to dig up skeletons and document old graffiti? How about live in a jail? Senior Henry Boyd was required to go on an excavation in order to graduate as an archeology major. Unable to participate in a semester-long program, and not keen on dishing out the big bucks to attend BU's Menorca, Spain program, he found his abroad experience through the Archeological Institute of America.
Staying at Spike Island Prison–"Ireland's Alcatraz," which closed in 2004–on an island in the middle of Cork Harbor, Henry was able to help uplift skeletons from a site where over 1,000 inmates had died. While a walled off graveyard held about 250 burials, the excavation sought to find those 750 unaccounted for bodies that were believed to be somewhere in the beautiful landscape. The group consisted of 15 other Americans, 1 Canadian, and 9 Irish students. Waking up at 8 AM, heading over to the site, and doing hands on work with PhD students, professors, and experts in the field every day, Henry was able to do more field work than he ever dreamed. "The guy in charge was the nicest, greatest professor I've ever had. If I went to graduate school, I'd probably go there because of him," he says.
Connecticut College's Institute for Field Research is in the process of gaining approval for another summer of digging through the Cork Council, but Henry says it's a safe bet that they'll be back. Regardless, the Archeological Institute of America posts many other opportunities for both archeology majors and interested students.
Program Name: Institute for Shipboard Education Semester at Sea
Program Length: Semester or summer
Cost: University of Virginia Tuition
Academic Credit: Yes
So maybe living in on old prison isn't your thing. How about living on a cruise ship? A Semester at Sea is a crash course in about 15 different abroad programs, all in one semester.
In her junior year, Kelly Darchuk (COM'13) found this opportunity through the Institute for Shipboard Education, sponsored by the University of Virginia.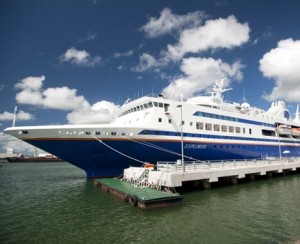 From a home-stay in Ghana to petting ostriches to participating in the "One Laptop Per Child" program in Uruguay, in Kelly's opinion this is the only non-BU program worth doing.
What was the coolest stop of the 15 countries visited in her semester? A two night stay at a jungle lodge in the trees of the Brazilian Amazon, followed by a visit to the meeting of the waters. With about 400 total students, Kelly was able to form fast friendships with people from all around the world. "It takes a lot of guts to do something like that with people you've never met," she says, but "everyone is so open and outgoing."
While the program costs almost as much as BU tuition, financial aid through UVA's program is very easy. Additionally, the program offers work study jobs on the ship that pay up to $50 per hour, according to Kelly. Each port stop has an itinerary of excursions, with both free time and mandatory class field trips accounted for.
However, getting academic credit for these classes involves a bit of jumping through hoops. "They are trying to discourage people from doing outside programs, so they make it a little tricky, but I was able to do it," says Kelly, who technically took a leave of absence and was a student at University of Virginia for a semester in order to do the program.
In the end, this program is worth it for the truly adventurous. It is a good match for anyone looking to gain academic credit while seeing as many sights as possible, without immersing in just one culture.
Program Name: CAPA International
Program Length: Semester or summer
Cost: Semester tuition varies by destination
Academic Credit: Yes
If quality is more important to quantity, in terms of cultural experiences, CAPA International focuses on complete cultural immersion in one of eight different urban locations. Students essentially  create their own program by choosing a term, a destination, an academic focus, and opting in or out of an internship opportunity. CAPA uses "MyEducation," a calendar specially tailored to students' individual experiences and filled with events, sessions, and excursions in the city.
CAPA offers a similar experience to a BU Abroad program, but allows more customization and focuses more on immersion into a specific urban setting. Students looking to participate in a structured semester or summer program, but want to stray away from BU-lead activities for a bit, would be a good match for this program.
Program Name: Education First
Program Length: From six days to nine months
Cost: Varies by program
Academic Credit: Yes
If language mastery is more of a concern than cultural awareness, Cambridge-based Education First offers a similar option to CAPA International. EF programs vary widely in length: Educational tours are ideal for school breaks, running one to four weeks long, and language programs run as short as two weeks to as long as one year. Academic year programs are based in one of seven different locations, and there are over 60 short College Study Tours.
Education First offers a program for virtually any need, but students looking to become fluent in a foreign language would be the best fit.
Volunteer Programs: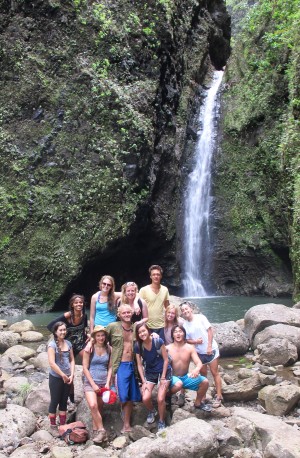 Program Name: World Wide Opportunities on Organic Farms
Program Length: Any length from two days to six months
Cost: Travel
Senior Sarah Epstein combined her interest in sustainable food with cheap travel. Living essentially for free, she bought a ticket to Oahu, Hawaii, and worked on Kahumana Farm, a mental institution turned organic farming community. Eating three meals a day at an organic cafe and working shifts doing everything from picking vegetables to clearing land, Sarah says that the trip didn't feel like much work at all. "I had a three week long Hawaiian vacation, met amazing people from around the world, learned a ton about farming and organic food production, all for just my airfare . . . well, and 5 days a week of work," she says.
WWOOF has locations all around the world, and volunteers can stay just a few days or a few months. The possibilities are seemingly endless, as you choose your own farm and contact the host yourself. Simply buy the transportation, and you're off.
Sarah advises to study reviews of the WWOOF farms closely. While she got lucky by ending up at Kahumana, she's heard some people haven't had as smooth of a ride.
This program is designed for students willing to get their hands dirty, and those interested in sustainable food and agriculture would be a good fit.
Program Name: Operation Groundswell
Program Length: 2-7 weeks
Cost: $1,200-$4,000
For those more interested in social change than sustainable food, Operation Groundswell partners with non-profit organizations around the world to combat specific issue areas.
The volunteer work depends entirely on the issues facing the location, from the gaping urban-rural divide of India to the East African stance on homosexuality, these self-named "backpacktivists" face issues head on with a "backpacktivist manifesto" to guide them. Around 16 different programs are scheduled around different school breaks.
The program offers financial aid, fundraising options, and an ambassador program to offset the cost, "because [they] don't want student debt or economic meltdowns to stop anyone from seizing a life-changing experience." The fee includes all costs besides international flights.
This program is ideal for anyone looking for a short volunteer opportunity with fundraising options.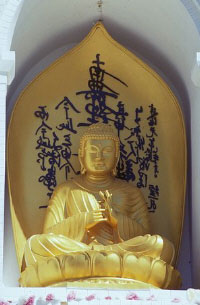 Program Name: Global Citizens Network
Program Length: 8-21 days
Cost: $1,200-$3,000
Finally, the Global Citizens Network puts the focus on creating and connecting diverse people and communities as one. With a wider participant base, the Global Citizens Network actually extends program options to anyone from children to elders, but also sends college groups and allows custom trip options.
With this volunteer program, the focus is on building relationships with locals and becoming more globally aware. This group is a good fit for a student looking to travel with a more diverse group of people.
These programs are only the beginning of a long list of options available to any student, regardless of class or area of study. With so many options, there really is no reason to not get out of the country. For more information on receiving academic credit and taking a leave of absence, visit BU Abroad's External Programs page.