Information about global warming tends to hit me in a funny way. Rather than feeling useful emotions like anger channeled into action, or knowledge channeled into lifestyle changes, I feel a strange slipping feeling. "Ah," I think, "we're all entering an odd future and it will be reminiscent of the The Day After Tomorrow. "Ah," I think, "k$%****#!!" Cue some form of distraction here.
So, as I entered the first lecture in the alumni Discoveries series, called "The Climate Crisis: Tracking Boston's Carbon Dioxide and Methane Digestion," I mentally prepared for the worst.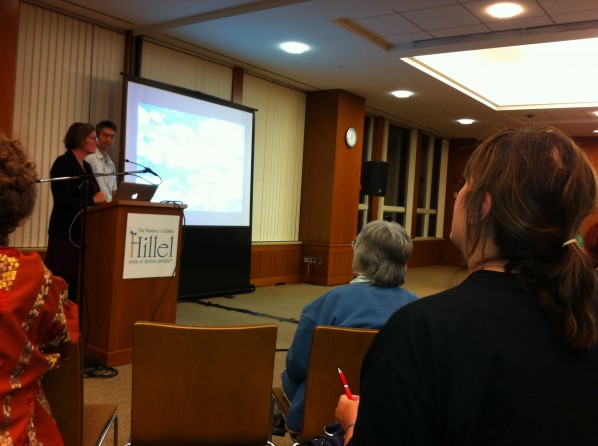 The lecture, given by Assistant Professor Lucy Hutyra and Professor Nathan Phillips, induced none of these panicked feelings. On the contrary, it was informative and quite hopeful. It focused on hard data about Boston's current sustainability initiatives, an analysis of those initiatives, and a discussion of past and future sustainability projects in the Boston area.
The talk was split into two segments. Professor Hutyra took the first half and explained some of the basic principles of the terrestrial carbon cycle and the climate crisis. Then, Professor Phillips talked about methane and a project he conducted in the Boston area. Both stressed the importance of efficacy in green initiatives.
Hutyra began her discussion with a joke, thanking everyone in the audience for attending her lecture rather than watching the Red Sox play against the Detroit Tigers. She followed up her joke with this fact: currently, our world contains around 395ppm (parts per million) of carbon in the atmosphere. For every 1 million air particles floating around, 395 of them are CO2. This is a record high, causing sea and land temperatures to rise throughout the world.
Cities such as Boston create much of that CO2. Currently, cities comprise 3% of the world, yet they produce 70% of the earth's CO2 and 67% of global energy (which is insane). By 2050, urban land cover is expected to more than double and above 70% of the population will live in cities, causing a continued increase in CO2 (which is also insane). The sustainability methods that cities employ will have a massive effect on global CO2 levels.
What are cities to do? How do they tackle global warming and keep CO2 levels down?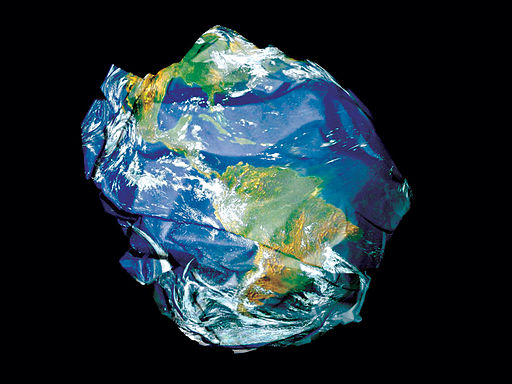 If the city is Boston, then quite a lot. Hutyra cited a recent National Geographic article that ranked Boston as the greenest city in the U.S, and spoke of Mayor Thomas Menino's Renew Boston initiative and of Greenovate, Mayor Menino's platform of ambitious energy goals for the city. By 2050, he would like to reduce GGE (green gas emissions) by 80% reduction (from 1990), hoping for a 25% reduction by 2020. He also set a goal of cutting the city's electricity consumption by 200 megawatts.
Current data looks promising. It shows that Boston has reduced CO2 emissions since 2009, yet Hutyra noted that that there are complexities to this data. To prove her point, she showed the audience a transportation graph in which CO2 emissions decreased while car use simultaneously increased. As Hutrya analyzed the data, she realized that Bostonians were using less oil and coal but more natural gas and electricity to get around. Hutyra says that these alternative fuels are a good start, but they don't fix the root of the problem–that people drive too much. In addition, CO2 is notoriously hard to measure, with levels changing based on season and day.
To improve upon these "noisy graphs," BU, the city of Boston, and various government organizations have teamed up to create top of the line CO2 monitoring sites throughout the city. One of these sites is on top of the CAS building and one is on the Prudential Building, among other locations.
They are measuring CO2 from the ground up. They will work in tandem with a new satellite scheduled to launch in 2014 that will monitor CO2 emissions from space. Together, the monitoring devices will give a holistic look at the levels of CO2 within the air column surrounding the Boston area.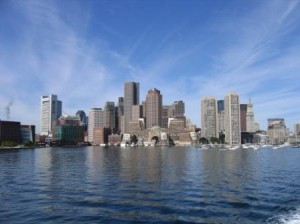 Hutyra is hopeful about this project. It will provide accurate data about CO2 emissions and better gauge the success of current initiatives, leading to more effective global warming solutions.
Nathan Phillips focused his portion of the talk on the infrastructure of Boston. As a tree physiologist, he views Boston as one ecological unit, in which all systems are connected.
Phillips thinks that more integrated infrastructure will be a key component to effective CO2 reduction. He wants to create more communication between infrastructure–political, educational,  constructional, etc.–so that CO2 is used as efficiently as possible.
"Waste is all about valuable stuff that's in the wrong place at the wrong time," he wisely noted.
Phillips and another BU scientist just completed a project in which they looked at methane gas in Boston. They drove down every street in Boston and looked at the methane pipes that run below the city. Phillips noticed a frustrating lack of coordination between pipe workers and road workers; often, construction workers would repave roads with faulty methane pipes underneath. Better infrastructure could fix problems such as these on a local and global scale.
Hutyra and Phillips ended on hopeful notes. Local policies are working to curb CO2 usage and national policies are following suit. As policy makers educate themselves about global warming, research, albeit slowly, is turning into a tangible action.
After questions, the mediator wrapped up the discussion by noting how nice it was to see Hutyra and Phillips act humbly about their work, bucking the notion that scientists are aloof and all-knowing.
That odd slipping feeling that I described at the beginning of this article, I think that comes from feeling as if global warming is an uncontrollable problem that is best left to the scientists. Yet the scientists, too, are asking questions. No one knows with certainty what the future holds, or how to best balance a green lifestyle with our current quality of life and growing population.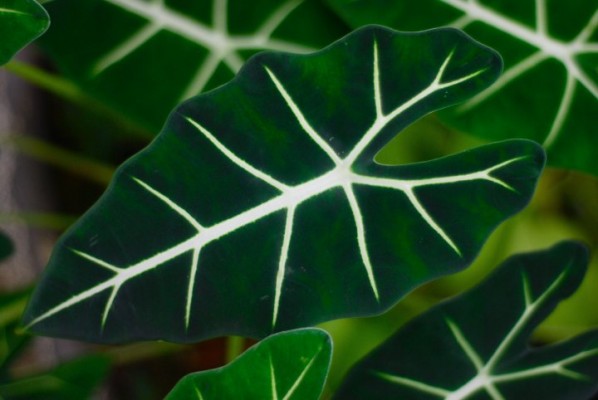 Knowledge is power. Learning about the state of our planet is an important way to support green initiatives. So pat yourself on the back if you read this whole thing, keep recycling, and share this with your friends, please.
The next series is November 19th 2013 in Hillel at 7pm. Professor David Mayer's "60's Retrospective" a lecture about the foreign policy of JFK.
Click here for some tips you can do to help create a healthier planet. To read a summary or the highlights of the current climatology report released by the Intergovernmental Panel on Climate Change in September, click here.