The season for apples has almost come to a close, but that doesn't mean all the apples you picked have suddenly disappeared from your house. If you're having trouble figuring out what to do with them, I have some ideas that may help.
The apple is one of those fruits that everyone seems to be snacking on from time to time, but have you actually stopped to think about what the apple is doing for your body? If not, here is some insight:
Apples are a great source of both soluble and insoluble fiber. The soluble fiber, such as pectin, helps to prevent cholesterol buildup in the lining of the blood vessel walls, which then reduces the risk of atherosclerosis and heart disease. The insoluble fiber provides bulk in the intestinal tract, which holds water to cleanse and move food quickly through the digestive system.
What you probably didn't know is that almost half of the apple's Vitamin C content is found just beneath the surface of the fruit. Eating the skin is also another way to increase the insoluble fiber content. Though not nutritionally valuable, the fragrance cells are concentrated in the skin and as they ripen, the skin cells develop more aroma and flavor.
Just follow these three recipes, as well as three other pumpkin recipes, and you will be ready for the cool fall weather in no time.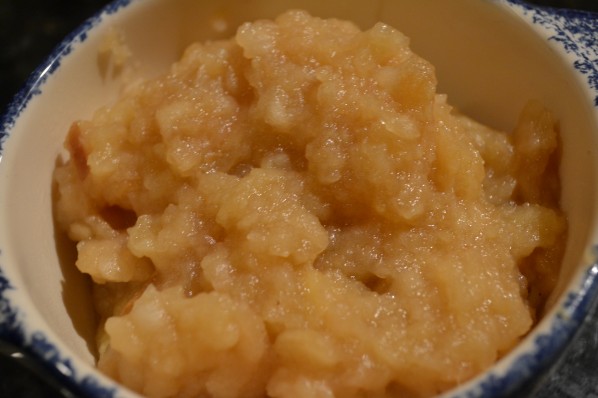 Breakfast
Homemade Applesauce
Total time: 2 hours, 10 minutes, serves 3
Ingredients
4-5 apples, skinned, cored and sliced
1/8 cup sugar
Directions
Place apples in a slow cooker set to high. Sprinkle with sugar and leave in the slow cooker for two hours, stirring occasionally to break up the apples. If you want thinner applesauce, add some water. Personally, I like mine thicker.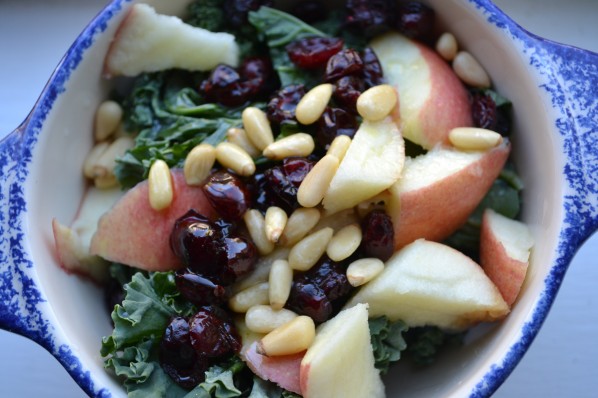 Lunch
Kale and Apple Salad
Total time: 5 minutes, serves 1
Ingredients
2 cups kale, broken into small pieces
1 apple, sliced into small pieces
1 tablespoon pine nuts
1 tablespoon dried cranberries
1 teaspoon lemon juice
1 tablespoon olive oil
Directions
Place all ingredients in a small salad bowl. Drizzle with lemon juice and olive oil.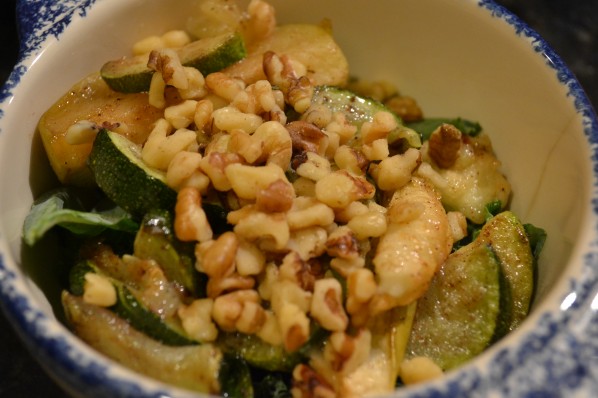 Dinner
Baked Zucchini and Apples
total time: 20 minutes, serves 5
Ingredients
2 apples, cored and sliced
1 zucchini, sliced
3 tablespoons coconut oil, melted
1/8 teaspoon nutmeg
1/8 teaspoon ground cloves
1/2 teaspoon cinnamon
2 cups kale
1/8 cup chopped walnuts
Directions
Preheat oven to 350 degrees F. Mix together melted coconut oil, nutmeg, ground cloves, and cinnamon. Pour over zucchini and apples and spread onto a baking pan covered with tin foil. Bake for 15 minutes and flip over. Put in for another 15 minutes, until apples and zucchini are brown and soft. Top kale with cooked vegetables and walnuts and enjoy.