Over a year ago, before Netflix became known for its original content as much as its back catalog, before House of Cards turned into a critical success, before networks and studios started to grow wary of the service, I wrote this article.  I foresaw the Netflix name being associated with progressive, critically beloved content and increased audience viewership on the computer screen, rather than the television screen. I was right, but Netflix and CEO Reed Hastings have far outpaced my expectations in only a year.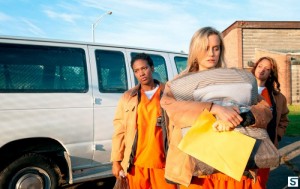 At the time of the first article's publishing, House of Cards was more a novelty than a series unto itself, a product more associated with its release strategy rather than its writing or acting. Since then, it and other Netflix originals like the superb Orange Is The New Black have become top dogs in the current TV drama canon. House of Cards even received nine Emmy nominations, indubitably placing Netflix amongst the heavyweights of television. Yet part of their business strategy that I originally overlooked was Netflix's desire to cater to all audiences, to create content that would pull in fans aside from just those who fancy themselves TV snobs. A deal with Dreamworks for 300 hours of original programming based on characters from Shrek, Madagascar, and Kung Fu Panda shrewdly pulls in families and younger children who will most likely stay loyal to Netflix, even as their tastes evolve with age. Perhaps some of them will grow to be fans of the several Marvel characters in place to have original series, including Daredevil, Luke Cage, and the Iron Fist. By partnering with Marvel (and by extension, Disney), Netflix is chasing the one constant theaters have relied on to keep buying tickets: comic book fans and teenage boys.  However, at this point, it's difficult to determine whether these series will echo the drama and prestige of other Netflix originals or aim for the lowest common denominator. While the focus a year ago was Netflix impacting the TV realm, I completely failed to foresee Netflix's further encroachment on movies themselves.  The company has so far dabbled in purchasing movies for release on their service only, including the current Oscar candidate documentary The Square (another indication of their ambitions of prestige). Chief content officer Ted Sarandos has announced plans to double down on spending on original movies for 2014, and will specifically look for films that fit into the quality Netflix brand. Sarandos has also mulled over same-day release on Netflix and in theaters, but later backed off his comments after outcry from NATO (the National Association of Theater Owners) and distribution companies.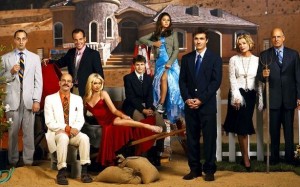 Worries abound that Netflix is cannibalizing the film industry, paying no money for production, then poaching only the cream of the crop for exhibition on their site. Theater owners are gravely worried that Netflix's plans to move the windows for movie releases on their site closer to theater release dates will dent audience numbers even more and rob studios of the profits that theaters still grant them.  Yet networks are seeing the benefits of featuring their series on the service – Breaking Bad's historic final ratings have been partially attributed to users binge watching the show on Netflix; other shows like New Girl and Scandal have been thought to receive viewership boosts as well. Netflix in its current iteration is a combination studio/catalog/distributor, featuring classic, obscure, recent, and original content all in one, spanning all genres and special interests. It's well on its way to becoming the number one way to watch movies or television, and it's only growing larger. Variety reports that in the third quarter of 2013, Netflix had 31.1 million domestic subscribers and 40.28 million worldwide (but don't worry, the company also plans to ramp up their international presence).  As technology progresses, and more and more studios relent to the increased audience numbers Netflix can offer, the service will only become more culturally omnipotent. It's not hard to envision a future in which a huge portion of the population has no TV, embarks on no trips to the theater, but simply owns a computer screen and a Netflix subscription. It's an exciting and frightening proposition, but is it good for culture? Perhaps not, but forcing studios and networks to re-evaluate their business and produce content that can steal eyeballs from Netflix can only result in better content (we hope). Either way, there's a good chance that Hastings and Sarandos will be sitting back laughing, counting their money all the way to the bank, the Emmys, and the Oscars.