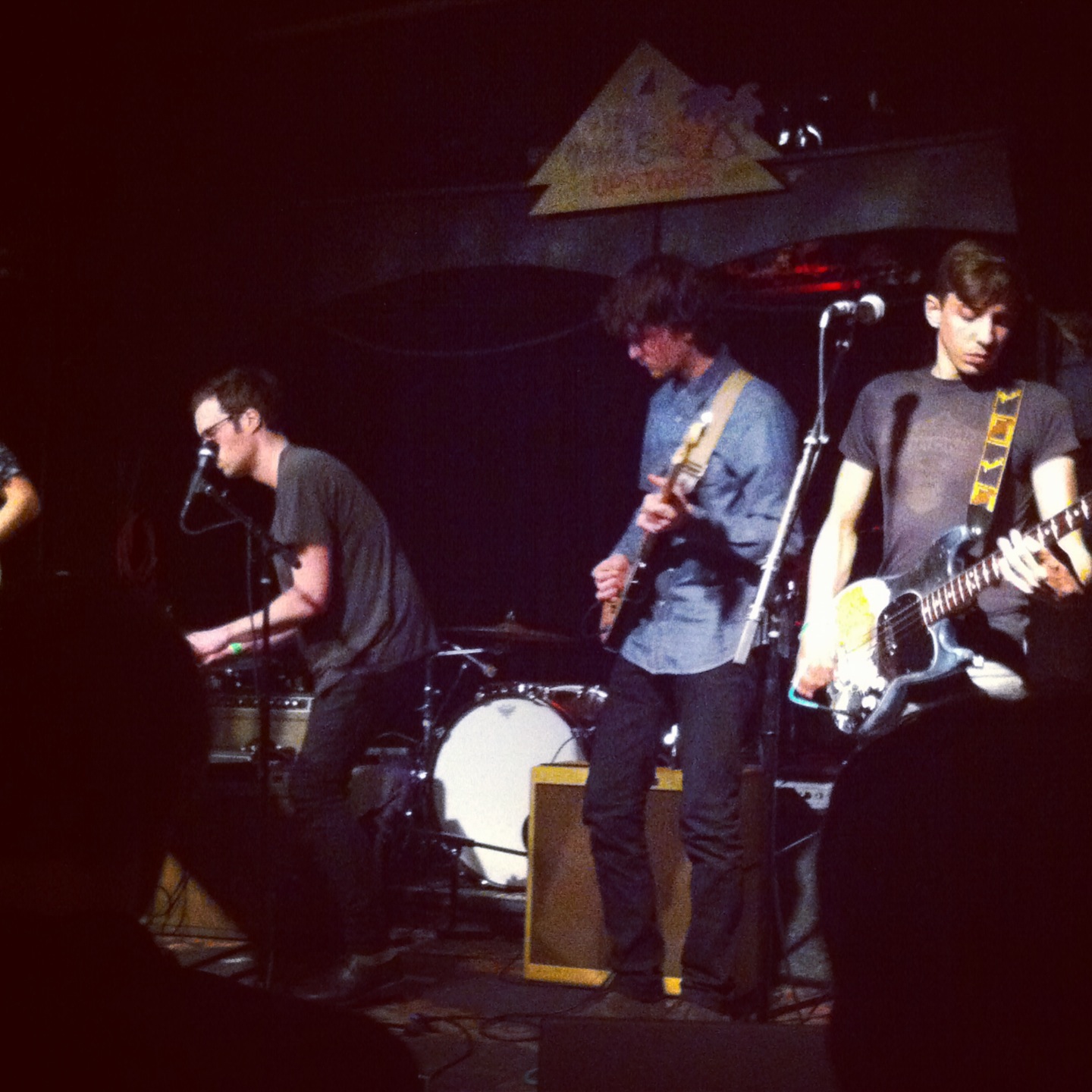 It's no secret that heading back to school and/or work after the holidays is bittersweet. After almost a month away from school, it's difficult leaving the comforts of home (i.e. a bed that doesn't resemble a saltine cracker, guilt-free sleeping in, quality time catching up on Teen Wolf with my uncle…). Saying goodbye for now embodies the bitter, while finding myself back in the comforting arms of a music scene I've come to know and love adds a touch of the sweet. It's also an equally exciting thought to have something new to listen to and focus on in the new year, aside from my vain attempts to "bring back" Phil Collins.
In order to take my mind off the brutality that is winter in Boston and kick off this season of concert going, as well as this semester's round of Over the Top, I spent Monday night at the Middle East. The show featured four bands — some local and others not. Although possessing entirely unique sounds, each group seemed to incorporate a retro flavor that added a sense of cohesiveness to the experience.
Quasi-local, noisepop outfit, Cult Fluorescent, opened the show with dreamy flourishes loaded with edge. Cult Fluorescent's smooth, rich vocals, reminiscent of Fleet Foxes and Bon Iver, and ease-filled, yet complex, instrumentals create a sound that could act as a sort of background music for life. In essence, he is one to watch.
Allston-based ABADABAD, a Quad-approved five-piece featured last year, took the stage next. The band arguably took a chance opening with "Ten Fingers," a currently unreleased track off their new album, which is to be expected for release in late spring or early summer. There was something for everyone in ABADABAD's set. The band played old favorites such as "Will She Remember Me?," a track that is equal parts powerful and dreamy, and of course sampled newer stuff that received an overall energetic and positive reaction from the intimately-sized crowd. A rather pleasant surprise of the set was getting to hear a revamped and new-fangled version of "Take It Slow," a poppy tune semi-reminiscent of the 1955 monster hit "Bo Diddley." The band closed on a note neither dark nor peppy, neither familiar nor entirely unexpected with "Gold Rush," a track described by lead singer and rhythm guitarist, Jeremy Given, as "honest." A group of guys that seems to actually "live" the vibe of their music through stage presence and personal styles, ABADABAD put on a show that also gave a timeline to their sound — showing where they have been, and where they are headed.
Up and coming indie rockers Bad Suns featured this week on iTunes Free Song of the Week with their single "Cardiac Arrest," followed. The band put a different spin on what might be called, although potentially oxymoronic, "mainstream alternative" music. I would say it's safe to be excited about what Bad Suns has to offer as the band begins to navigate the world of wider recognition.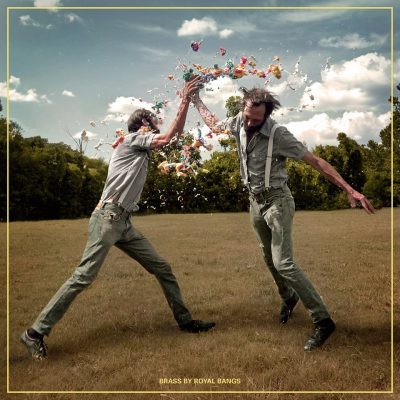 Knoxville-based Royal Bangs, a dreamy, psych pop/rock outfit, closed the show. The three-piece gave a "this is probably what the Black Keys think they still sound like" kind of performance… undoubtedly a good thing.