By Michelle Marino
With the sustainability of world fisheries under threat and heightened attention being paid to what and how we eat, fish previously on the sidelines are now getting some of the spotlight. How have these fish species, once relegated to the category of by-catch, or "trash fish," found themselves increasingly more desirable?
The question is met with as many variables as affected species. Biologist Michael Tlusty, Director of Research at the New England Aquarium in Boston, approximates 85 percent of our seafood consumption takes the form of about ten species of big name fish. Tuna, salmon and shrimp take precedence over other mistakenly caught marine species known as by-catch, such as monkfish, hake and pollock.
But it wasn't always this way. Hundreds of years ago, when fishermen in skiffs hauled in prolific amounts of cod from bountiful fisheries in the Gulf of Maine, nearly everything caught was considered a viable food source. As we became more affluent, we also got pickier, preferring meatier and tastier fish. When coveted species proved less abundant, we were compelled to tighten fishing practices and step up our conservation and sustainability efforts. Since the induction of the Fishery Conservation and Management Act of 1976, the fishing industry has faced progressively stricter regulations.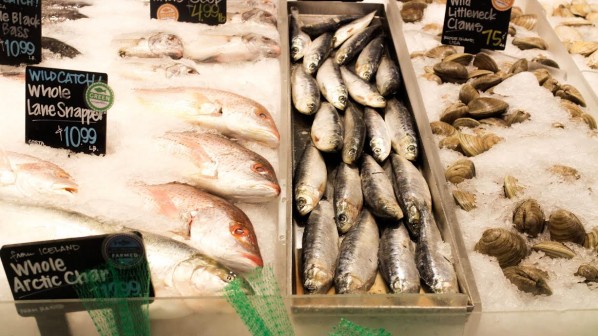 As a result, fishermen are taking a second look at those species once tossed overboard. According to Tlusty, the United Nations estimates 30 percent of seafood caught is thrown away as by-catch. Fish that don't die in the process are often physically injured and physiologically stressed, and will die when introduced back into the water, says biologist John Mandelman, a Director of Research and Senior Scientist also of the New England Aquarium.
Many of the species we throw away are small, such as mackerel and bergall, which means they reproduce faster and tend to be more efficient metabolically. An interest in "eating down the food chain" has become biologically relevant, as well as fashion-forward. Just as eating everything was once a sign of the times, doing so today is très, très chic.
"If you can turn a biological need into a fashion statement, from a social media standpoint, you've won the battle," said Tlusty. By-catch being en vogue is heavily dependent on good marketing. Take for example, the Patagonian toothfish, a repugnant sounding creature more commonly known as Chilean sea bass. Once rebranded, the toothfish became significantly more palatable. Chefs and restaurateurs have also had a major impact on the trend, presenting diners with unique dishes highlighting sustainable species. The Chefs Collaborative, a network of chefs dedicated to responsible sourcing and preparation, holds "Trash Fish Dinners" across the country, headlining fish previously left off the menu.
The once reviled lobster, now regarded as a luxury, provides a historic example of the power of discerning diners and a change in mindset. "The term by-catch doesn't exist anymore," remarks Richard Taylor, buyer at award-winning Wulf's Fish Market in Brookline, Mass. His comment illustrates that in today's market, no species is regarded as undesirable. While he is speaking more from the perspective of a salty fisherman than a swanky diner, he's taking the pulse of where the industry is already headed.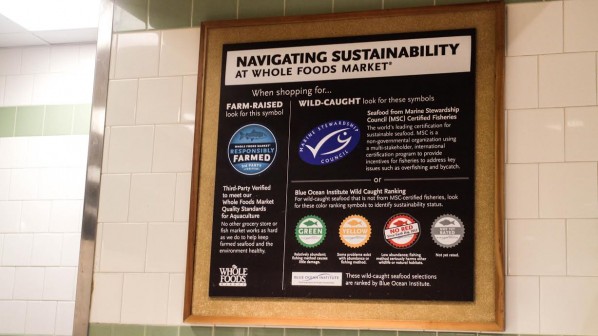 So what can you do to eat sustainably? It is often difficult to identify what the right choices are, which makes it critical to become educated and have a strong grasp of all sustainability factors. Some to be aware of include fishing method (troll, pole, long line), farming practices and fishery locations. Wild is not always the best choice, depending on where and how it was caught. The Monterey Bay Aquarium Seafood Watch guide is an excellent and scrupulously researched consumer resource, detailing seafood sustainability by category and color identification: "best choices" (green), "good alternatives" (yellow) and "avoid" (red).
It is also beneficial to build relationships with retailers and restaurants you trust. Whole Foods Market is a good steward of sustainable seafood, selling only green and yellow ranked fish in partnership with Monterey Bay and The Safina Center. If you are already ahead of the sustainability game, or even if you are just getting started, staying abreast of the issues will also keep you on pace with the trend.