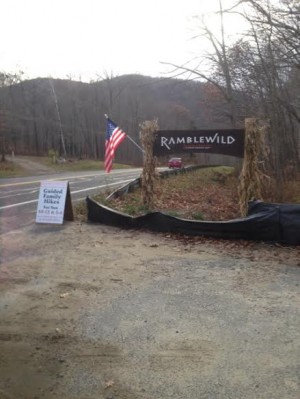 Last weekend, some friends and I decided to escape the city and explore the Berkshires in Western Massachusetts while there was still some fall foliage to enjoy. And once we got our hands on a car, it was surprisingly easy to get there. After months in the city with little green space or fresh air, you may be itching to get away for the weekend, too. Need a guide to help you get there? Look no further!
We were lucky enough to have access to a car of our own, but Plan B was a quick trip to the Enterprise in Allston. Zipcar is also an affordable option with its discount for BU students. Then, it's a 3-hour straightaway from Boston to the Berkshires. Three hours may seems like a long ride, but once you've got music blasting and good company in the car, the road trip is a welcome change of pace.
At the end of your trip, you'll need a place to stay. Of course, you could do this trip in a day, but you'll have to get up early to reach the mountains before sunset, and you'll spend most of your day in the car. If you want a true weekend getaway, now couldn't be a better time to go. The weather hasn't quite made up its mind yet and the mountain lodges have plenty of vacancies because it's not quite ski season. That means no shortage of options with offseason prices.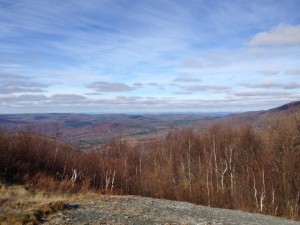 Now that you've got a room and settled in, what is there to do in the Berkshires? If you're into hiking and other outdoor activities, there are a ton of choices, all of which can be researched here. The Berkshires are also close to New York's border, so my friends and I took a quick drive over the state line to check out the stunning scenery the Taconic Mountains of Upstate New York had to offer.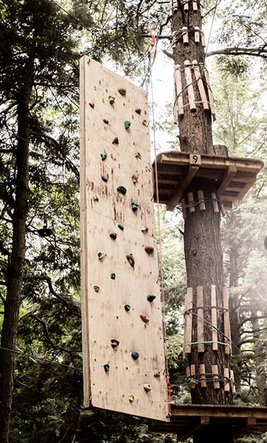 But the most exciting part of our trip was our visit to Ramblewild. A new aerial park among the trees of the Berkshires, Ramblewild offers adrenaline-inducing adventure coupled with eco-friendly sustainability (the park doesn't use any electricity and all their wood comes from from already-fallen trees.) We traversed two of the park's eight courses that travel through the trees at various heights and require participants to reach the next platform by completing obstacles like zip-lines, wobbly balancing logs, or a rock wall suspended about 25 feet in the air.
As someone who tries to pretend she doesn't have a fear of heights, I appreciated the smart belay system in which the two hooks keeping me from plunging to my death can never be unlocked simultaneously. But I still found it difficult to get myself through some of the obstacles (one look at that rock wall and I was ready to climb down the tree Winnie-the-Pooh style.) But for you adrenaline junkies out there, Ramblewild is a must! The best part about it is that you can now take advantage of their Winter prices, which cut the normal cost of admission in half. If you make your reservation ahead of time, you'll be all set to swing in the trees as soon as you arrive!
As finals creep around the corner and stress levels rise with each passing day, I think most BU students could use a vacation right about now. And with such an easy (and cheap) getaway at your fingertips, do yourself a favor and take advantage of the nearby Berkshires!